Written by Raakhi Jagga | Ludhiana | Published: June 28, 2020 4:53:43 pm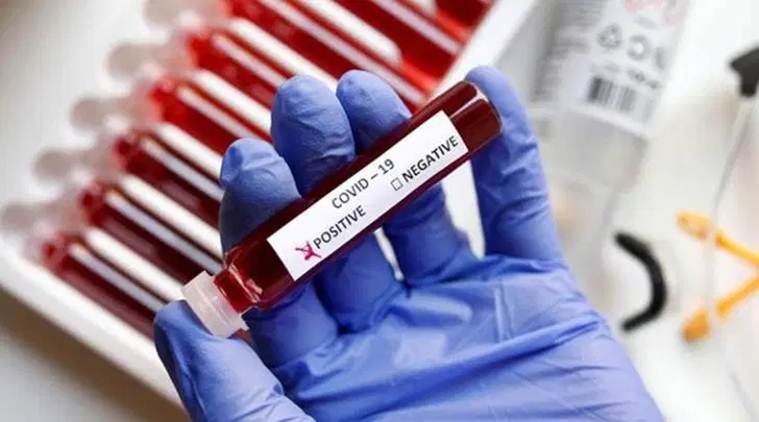 Gidderbaha has a 50-bedded Covid hospital in Kheri village located nearby for Level 1 and 2 patients.
TILL JUNE 21, Gidderbaha — a small town in Muktsar district — had zero cases of Covid-19. However, after a 35-year-old general store owner tested positive on June 21, his 55 contacts were tested and on June 23, 10 more positive cases were added to the list taking the town's case count to 11.
Further, as an extensive contact list was drawn up by the administration, a prompt decision was taken by DC Muktsar announcing lockdown of Gidderbaha town area for three days from June 27 to June 29. This is for the first time since unlock began that a complete lockdown has been imposed in a small town of Punjab.
Meanwhile, essential services — groceries, milk supply, medicines etc – will be allowed to function. "One positive patient has at least 50 primary contacts and hence, people themselves demanded a lockdown so that we can do sampling in the town at a faster pace," said Om Parkash, SDM, Gidderbaha.
He added, "Though in villages of Gidderbaha, 4 patients had tested positive in May, but all had recovered. However, in the town area of Gidderbaha which has around 40,000 population not even a single case had been reported till recently. Hence, people demanded a lockdown themselves. So far, we have made contact history of 171 persons and more tracing is on."
The persons who have been tested positive are the general store owner, his family members, his employees and an agent who used to supply material to him. Though he did not reveal his travel history till now, nearby area residents have told said he had visited Delhi recently.
The SDM said, "His mobile record is being searched and it will be available tomorrow and it will be clear as to which areas he had travelled in the past."
Sources revealed that over 15 patients of Gidderbaha Civil Hospital have also been shifted to Bathinda, perhaps to make the beds available for new Covid patients. Gidderbaha has a 50-bedded Covid hospital in Kheri village located nearby for Level 1 and 2 patients.
The town mainly has commission agents' mandi, shops as the main business.
Muktsar district has so far has reported 126 cases and out of them 47 are still active patients. No death has been reported so far. Kumar Aravinda, DC, Muktsar said,"We have announced lockdown only in Gidderbaha as primary contacts of positive patients are in large numbers. One sweeper has also been tested positive with no travel history, one teenager player has tested positive and he used to play with many other children. We have to do thorough sampling. So, this decision was taken in order to avoid any community spread. "
📣 The Indian Express is now on Telegram. Click here to join our channel (@indianexpress) and stay updated with the latest headlines
For all the latest India News, download Indian Express App.
© The Indian Express (P) Ltd