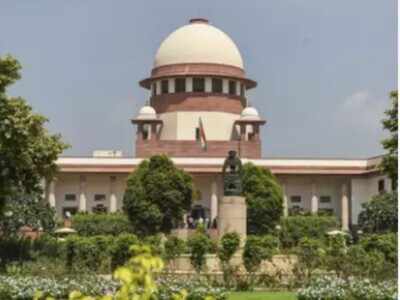 NEW DELHI: More than two months after a 10-year-old tiger died under suspicious circumstances in Pench Tiger Reserve, the Supreme Court on Thursday asked the Union government to ascertain the cause of the animal's death, keeping in mind petitioner's suspicion that it could be because of Covid-19 infection.
The Delhi High Court had dismissed a PIL filed by Sangeeta Dogra seeking a thorough investigation into the death of the tiger under suspicious circumstances after the government agencies clarified that Covid-19 was not the reason for the death. Dogra had challenged the HC order before the SC.
A bench of Chief Justice S A Bobde and Justices Dinesh Maheshwari and A S Bopanna took no time to entertain the appeal and asked solicitor general Tushar Mehta to inform the concerned agencies to conduct a detailed inquiry into the tiger's death and place the report before the court in two weeks.
CJI Bobde told the SG - "The petitioner went to the High Court alleging that it could be a case of transmission of Covid-19 from humans to the animal. The HC dismissed the PIl saying the post mortem report rules out Covid infection. The post mortem report says the Tiger died of sickness. The sickness could be because of Covid. You examine the issue raised in the petition and file a report in two weeks."
After the TOI broke the news on April 5 about the mysterious death of a full-grown tiger in Pench Tiger Reserve - with ravaged lungs and fatal respiratory distress, the National Tiger Conservation Authority (NTCA) and Central Zoo Authority (CZA) had issued alerts to the chief wildlife warden of Madhya Pradesh and all other states over reports of Covid-19 infection in captive tigers in the US.
The 10-year-old tiger was found unresponsive in a waterbody in Pench Reserve and was injected with medicines through a dart. But it died the next morning on April 4. An autopsy yielded a football-sized hairball in its stomach, and its lungs were badly damaged, but there was no immediate clue to cause of death. Petitioner Sangeeta Dogra seeks a through inquiry, keeping in mind the Covid protocol and the protocol issued by NTCA on an inquiry into the deaths of tigers in the wild.

more from times of india news