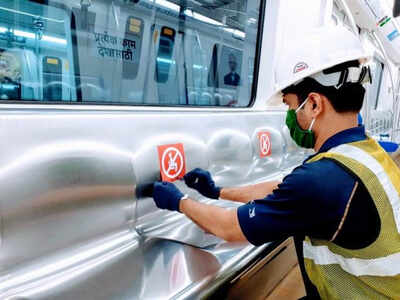 NEW DELHI: Though the Central government has announced relaxations in restrictions imposed to counter the spread of coronavirus in the country, people are reluctant to venture out and use public facilities, a survey has found.
The survey was condcuted to check how willing are people when it comes to using metros/local trains, visiting gyms/swimming pools, booking holiday hotel stays, etc in the next month or so.
As more than 100,000 new cases were added in the last six days in the country, more and more people are concerned about contracting the virus that has claimed the lives of over half a million people across the world.
As many as 67% of the people surveyed said they are unlikely to travel by metro/local trains if the services are resumed in the next 30 days.
Though the Central government may be planning to reopen recreation centres such as gymnasiums and swimming pool, there aren't many takers for the proposal. An overwhelming number of people surveyed, 84%, said that they will stay away from these places for some more time.
The hospitality industry, one of the hardest-hit countries from the pandemic, is likely to remain in the abyss as people are still reluctant to make bookings to a hotel during holidays.
As many as 93% of the respondents said that they will not plan any holiday hotel stay with family in the next three months.
The survey was conducted by LocalCircles and received over 24,000 responses from 241 districts of India.