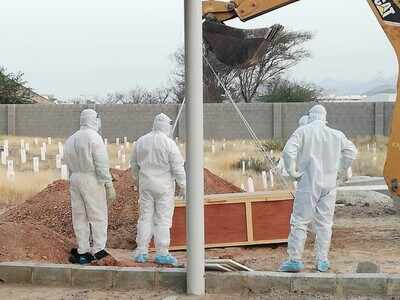 HYDERABAD: Two Indian nationals died of Covid-19 in Dubai and the final rites were performed there itself with the help of social workers.
A 35-year-old worker Korri Dharmaraju from Peddajolari street in Sompeta mandal of Srikakulam district in Andhra Pradesh and a 56-year-old worker Kalleda Gangaram from Kathlapur village in Kathlapur mandal of Jagtial district in Telangana died of Covid-19. The Gulf Workers Protection Committee headed by Gundalli Narsimlu and other volunteers approached the company where Dharmaraju was working and got the procedures and paperwork completed. As the body could not be sent back to India and having got the family's consent, the body was buried in Dubai itself.
In the case of Kalleda Gangaram, the body was cremated at a local crematorium. Gangaram who had been unwell and admitted to a hospital died of Covid.

more from times of india news