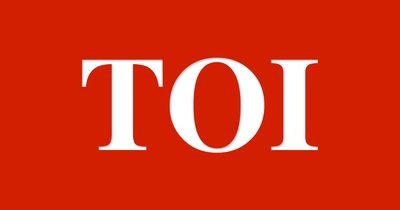 BENGALURU: Twitter India is an independent entity and Twitter Inc does not have a single share in it, counsel for Twitter India MD Manish Maheshwari said in the Karnataka HC on Thursday.
Senior counsel CV Nagesh made this submission in response to a query posed by Karnataka HC's Justice G Narendar, who commenced dictation of the judgment on Maheshwari's petition seeking quashing of a notice issued to him by the UP police over alleged circulation of a controversial video.
When the judge wanted to know whether Twitter Inc can be referred to as the parent company, Nagesh replied that Twitter India is an independent entity and at best can be called an affiliate company. He added that Twitter Inc doesn't have a single share in Twitter India and that he would place this fact through a memo on Friday. The court was told that Twitter International Company, headquartered in Ireland, has 9,999 shares, while Twitter Netherlands has one share. However, Twitter Inc runs the platform. However, the judge pointed out there is nothing called affiliate company in company law and, at best, they are called sister companies or associated companies. Amid these deliberations, P Prasanna Kumar, special public prosecutor for the UP police, said that in the event of Twitter India claiming to be an independent entity, it would have to be ready to face the consequences. He claimed that in proceedings before the central government, colleagues of the petitioner have represented on behalf of Twitter Inc as well.

FacebookTwitterLinkedinEMail