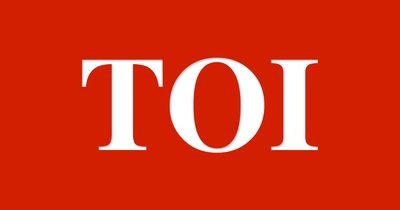 NEW DELHI: In a surprise move Trinamool Congress MP Arpita Ghosh resigned her Rajya Sabha seat on Wednesday with five years of her tenure left to be completed. Her resignation has been accepted by chairman M Venkaiah Naidu, according to an official bulletin from the House.
Interestingly, Ghosh resigned her seat barely a year from joining the Upper House, on "instructions from the party" to make way for an "important" or heavy weight induction to the House to represent Mamata Banerjee's party, it is learnt.
According to sources, the party has asked Ghosh who took oath as a Rajya Sabha member in September 2020, on the assurance that short term loss will ensure long-term gains for her.
Ghosh, a theatre actor-director, started her formal political career with the Trinamool Congress in 2010, when she was among some civil society activists who had joined the Mamata Banerjee's party post the Singur and Nandigram movements that uprooted the 35 years of Left Front regime in West Bengal in 2011 assembly elections.
Ghosh who first won from the Balurghat Lok Sabha constituency in 2014, was defeated from the same seat in 2019 parliamentary elections to BJP, when the BJP won 18 of the 42 seats from the state where the party barely had a presence. Banerjee, however sent her to Rajya Sabha as TMC member in 2020.
Who will succeed Ghosh in Rajya Sabha will be keenly watched as this is the first time that TMC is pulling out one of its MPs to make way for another.

FacebookTwitterLinkedinEMail