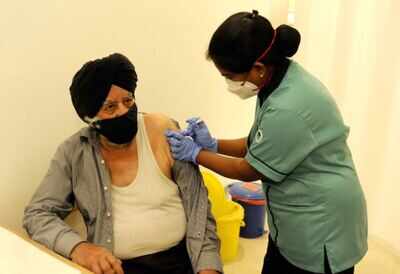 NEW DELHI: T cells - a group of immune cells that can fight virus-infected cells - could have some long-lasting immunity against severe Covid-19 infection, researchers have found after analysing large-scale data of those vaccinated in India so far, official sources said. This assumes significance and may allay concerns that antibodies gained through infection or vaccination may become less effective over time.
"We will be sharing the data and findings soon," an official said, underlining that discussion about need for repeat vaccination or even a booster dose may not be so urgent if T cells are able to provide certain level of long-lasting protection. While T cells may not prevent infection, it is likely to make the difference between mild and severe disease of Covid-19.
The vaccine tracking platform that captures data of those who have been inoculated also provides insights into breakthrough infection, deaths and hospital admissions, the official said. "We have analysed data from January till July 31 and it is quite revealing. This data can be very useful in framing future public health strategies to combat Covid-19," he added.
In a significant achievement, over 49 crore doses of anti-Covid jabs have been administered across the country so far. Scientists are also hopeful that T Cells may also be effective or provide immunity against certain variants.

FacebookTwitterLinkedinEMail