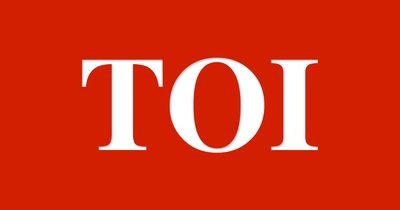 NEW DELHI: The Centre plans to suggest a slew of measures to the states and UTs on reopening of schools, including not allowing resumption of academic activities on campus, until the coronavirus outbreak is contained in its area.
The suggestions of the ministry of human resource development, based on which the home ministry will issue the guidelines, may include restricting the number of students to 30-50% in schools on any given day; allowing parents to opt for study from home; introducing double shifts; and phasewise reopening of schools.
The MHRD started consultations with states/ UTs on reopening of schools on Monday. According to a senior HRD ministry official, the guidelines are suggestive and states/ UTs can adjust their guidelines based on the suggestions. Some like social distancing and on health and hygiene will be non-negotiable.
As per the guidelines being worked out by the ministry, all schools need to reopen in phases and there must be six feet space between two students on all four sides at all times. A student can sit by the wall only if it has been adequately sanitised. For a classroom of the size of 500 sq ft, only 10 students and a teacher are to be allowed and for a 1000 sq ft classroom, a maximum of 20 students can be allowed. Before sending their ward to school, parents would be asked to sign a declaration saying that no one in the family is suffering from Covid-19.
As first reported by TOI, the MHRD is also planning to suggest that only 30-50% of the students, depending on the enrolment, are allowed to come for classes rotationally on alternate days or two days in a week while the rest are given home assignments with proper guidelines. The guidelines will allow parents to opt for "study at home the whole week and report in the school every fortnight for follow-up on the progress of learning outcomes" of their wards.