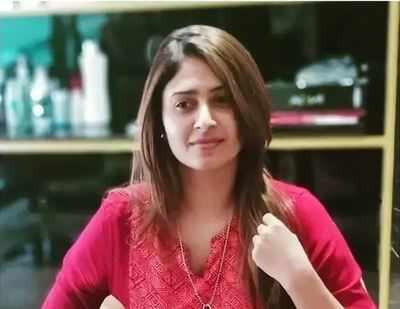 KOCHI: Lakshadweep-based activist and filmmaker Aisha Sultana will appear before the investigation officer on Sunday in connection with a sedition case registered against her.
Speaking to reporters in Kochi on Saturday before leaving for Lakshadweep to appear before the police, Sultana said she will "fully cooperate" with the investigation. "I have not done anything against the nation. The allegation is based on a word that I said. It is my responsibility to prove my case," she said.
During a debate on a TV channel on the ongoing protests by the islanders against a set of proposed laws and actions of the administration, Sultana had said a 'bio-weapon' was being used against the islanders. An FIR was registered against her for sedition.
The activist had later clarified that she compared the administrator Praful Khoda Patel with a bio-weapon and not the government or the country.
Sultana said she will continue to oppose the anti-people activities of the administration and fight until the islanders get justice. The Kerala HC had on Thursday granted interim anticipatory bail to Sultana in the case. She said she has not done anything wrong and is sure that justice will prevail.

FacebookTwitterLinkedinEMail