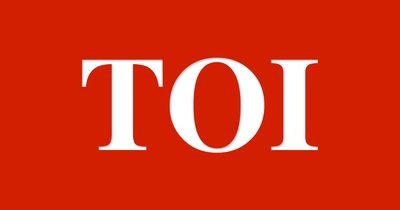 MUMBAI: The Supreme Court on Tuesday allowed a Mumbai woman with twin pregnancies to "selectively terminate" one of her fetuses, which has Down's syndrome. She is in the 25th week of pregnancy, five weeks over the deadline as set by the Medical Termination of Pregnancy (MTP) Act.
The top court's relief came three and a half weeks after the Bombay high court dismissed the pregnant Dahisar nurse and her engineer husband's plea. "The Supreme Court was our last option and we are glad things worked out for us," the nurse told TOI. She said it is very difficult for parents to raise a child with special needs.
Dr Nikhil Datar, who has helped over 150 women — including the nurse — to move court for terminating severely abnormal fetuses, said this is the first time that a court has allowed selective reduction of a fetus. "During the coronavirus pandemic and the lockdown, many women missed getting timely tests done. The government should give relaxation in the 20-week cut-off and help such women in tough times," said Dr Datar.
The woman had moved the SC against the May 22 order of dismissal by the HC, which in the first hearing, had agreed to her counsels Colin Gonsalves and Sneha Mukherjee's argument that a foetal medicine specialist should be consulted in the case. "Fetal reduction is regarded in the medical profession worldwide to be safe and acceptable, with a risk rate of one per thousand," her lawyers had argued.
The SC relied on fetal medicine specialist Dr Purnima Satoskar's opinion that such reductions were safe, with "no direct risk to the normal twin as circulations (of blood) of the twins are separate". The SC (bench of Justices R Banumathi, Indu Malhotra, and Aniruddha Bose) then permitted the plea.