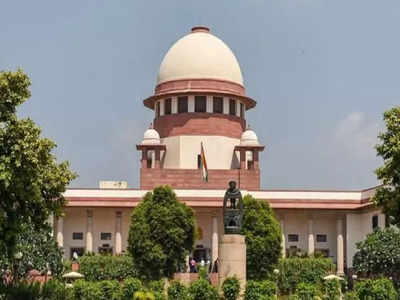 NEW DELHI: The Supreme Court on Tuesday said the West Bengal government has made out a case for entertaining its appeal challenging a Calcutta high court order directing CBI and SIT probe into post-poll violence in May after Trinamool Congress, led by Mamata Banerjee, romped home in the assembly elections with a massive mandate.
A bench of Justices Vineet Saran and Aniruddha Bose issued notices to a bunch of petitioners who had filed PILs in the HC seeking independent investigation into the violence. The HC had initially ordered an inquiry by the National Human Rights Commission (NHRC), which had set up a seven-member committee for the purpose.
Based on the NHRC's stinging report, the HC on August 19 had ordered CBI probe into cases involving murder and a probe by SIT headed by Justice Manjula Chellur into other incidents of violence and arson after TMC emerged clear winner on May 2. Banerjee took oath as chief minister on May 5.
The bench posted further hearing on WB's appeal to October 7 but did not accede to senior advocate Kapil Sibal's request to mention in the order that the CBI investigation would be subject to the outcome of the appeal. Sibal also requested that the CBI must not register fresh cases and summon state police officials till October 7. But the bench said it would look into all these issues on the next date of hearing. The SC had earlier issued notice to WB on three petitions by post-poll violence survivors as well as rape survivors seeking CBI probe.

FacebookTwitterLinkedinEMail