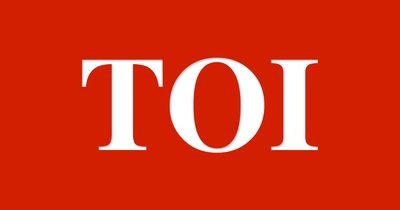 NEW DELHI: The International Labour Organisation on Friday asked India to ensure that the coronavirus pandemic does not push children into child labour as family incomes decline steeply and school education stands disrupted.
Addressing a webinar on World Day Against Child Labour, jointly organised by ILO, labour ministry and the VV Giri National Labour Institute, ILO Director Dagmar Walter, said, "Covid-19 has resulted in stress for children and a potential income loss to families forcing children to help them earn livelihood. Consequently, children engaged in work may not return back to schools when they open up."
Walter also laid out a 6-point roadmap for India suggesting targeted poverty alleviation measures, universal social security, measures to ensure children return to school, and regulate and enforce laws while ensuring social dialogue between stakeholders.
Nobel Laureate Kailash Satyarthi also said that while India was looking to invite fresh investments in the aftermath of the coronavirus pandemic, there is a need, now more than ever, to monitor and ensure that no child labour is involved in the supply chain. He also emphasised the need to push the rural employment guarantee scheme, MGNREGS, to ensure that out of job parents, especially in the rural parts, are able to remain gainfully employed through NGREGS, so that their children are not compelled to work.
Minister of State for Labour and employment, Santosh Gangwar acknowledged the possibility of the pandemic pushing children into child labour, but underlined the government's commitment to a concrete national plan to ensure India eradicates child labour within the ILO laid down time period of 2025. "Centre, states and society at large will have to work collectively to help eradicate child labour from the country," he said.
According to a ILO-UNICEF report, 152 million children work as child labourers across the World, of which 72 million are involved in hazardous jobs.