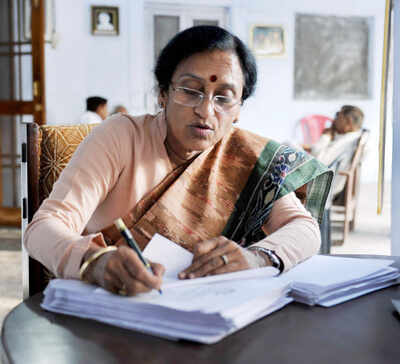 BJP MP Rita Bahuguna Joshi. (File photo)
LUCKNOW: BJP MP Rita Bahuguna Joshi on Wednesday reacted sharply to Jitendra Singh Babloo joining the BJP, saying that she was flabbergasted by the development.
Joshi said that she would speak to BJP national president JP Nadda and UP BJP chief Swatantra Dev Singh soon and appeal to them to cancel his membership immediately.
"I still remember that it was Jitendra Singh Babloo who led the group of men who set my house on fire in July 2009. The charge against him was found to be true," Joshi said when asked to comment on the development.
She added that she was sure that Jitendra Babloo had kept the party leadership in the dark and joined the party.
"BJP doors are open for all. But I am sure that the UP BJP president must not be aware about Babloo's criminal past," Joshi said.

FacebookTwitterLinkedinEMail