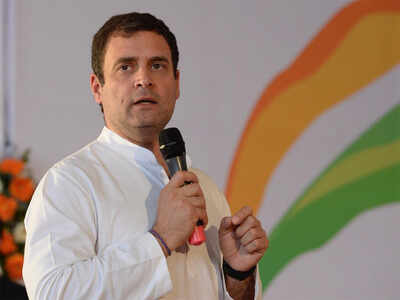 NEW DELHI: Rahul Gandhi's promised video series on history and current affairs, which was to be launched on Twitter on Tuesday, was put off due to the developments in Rajasthan.
On Monday, taking many within the party by surprise, Rahul had announced a video series in which he said that he would expose "fascist interests" in the media and a "narrative of lies" that was "tearing India apart".
The first part of the video series, understood to be on the border tensions with China, is now expected to be released on Wednesday, or once the situation in Rajasthan settles down.
Rahul has been persistent in his attacks on the Modi government over its handling of the coronavirus pandemic as well as the China tensions, and said his series would make "our current affairs, history and crises clear and accessible for those interested in the truth".