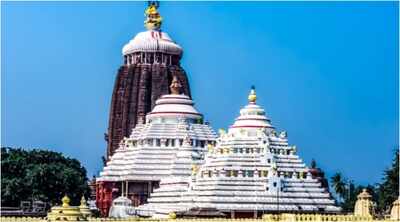 BHUBANESHWAR: Officials of Odisha's Puri district administration on Sunday said it may take them at least two weeks to be ready to welcome devotees to the Jagannath Temple.
They are scheduled to hold a meeting on August 4, following which they are likely to announce the final date for the 12th century shrine's reopening. The temple has been shut to devotees since April 24 due to the pandemic.
This comes a day after the state government authorised district collectors to take a call on reopening of places of worship in their jurisdictions after assessing the Covid situation. The government separately asked the district collectors of Puri and Khurda to hold discussions with the Jagannath and Lingaraj temple administrations before reopening the two shrines in Puri and Bhubaneswar, respectively.
"We will take time to dismantle the three giant chariots parked in front of the Jagannath Temple. A shed will be set up outside the temple to for the devotees. We will subject the servitors to RT-PCR test before the temple reopens," a district official said.

FacebookTwitterLinkedinEMail