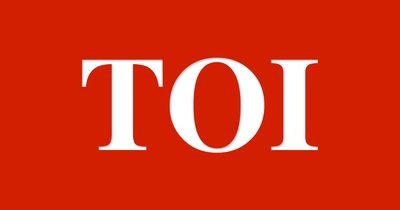 MUMBAI: Sadhvi Pragya Singh Thakur, accused in the 2008 Malegaon blast case and BJP MP, appeared before a special NIA trial court in Mumbai on Monday.
Thakur was present along with four other accused including Lt Col Prasad Purohit, retired Major Ramesh Upadhyay and Sameer Kulkarni and Sudhakar Chaturvedi. Two co-accused were not present.
The special National Investigation Agency (NIA) court posted the proceedings to Tuesday as the defence lawyer for accused couldn't attend the hearing due to exigency and thus, was unable to conduct the scheduled cross-examination of a prosecution witness.
Thakur said she has certain health issues and had medical tests lined up. The defence lawyer J P Mishra sought an exemption for her regular presence. The court asked her to file an application for exemption but also told her that she should remain present when asked by the court.
On December 19, the special public prosecutor Avinash Rasal in the case had, "strongly opposed'' to her previous exemption application and submitted that Thakur, an accused was "attending normal duties till December 17, but thereafter was admitted to the hospital.'' "It appears that the accused No.1 tried to avoid to attend the court'' the SPP had said on the last date but in view of her undertaking to appear on January 4, 2021, had said her plea may be considered but with a direction for her to remain present on January 4, failing which appropriate action be taken.
The court had thus allowed her application and given her a "last chance'' to make her appearance on January 4, which she abided by.
Six persons had died and over 100 injured when a bomb exploded in Malegaon on September 29, 2008.

FacebookTwitterLinkedinEMail