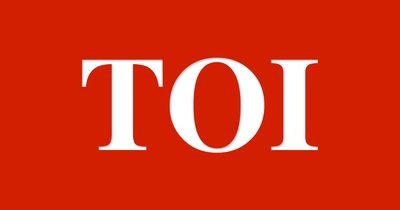 LUCKNOW: With national general secretary and the Brahmin face of the Bahujan Samaj Party, Satish Chandra Misra, heading the party's show starting on Friday from Ayodhya, the BSP plans to win the caste group back as it claims to have done in 2007 assembly elections. However, Mishra opposes attempts to brand it as a 'caste congregation'.
Misra, who was recently appointed the national media coordinator of the BSP, told TOI on Thursday: "It is not a caste sammelan but a goshthi of prabuddh varg (meeting of intellectuals)".
Whether or not BSP would go with slogans like "Haathi nahin Ganesh hai, Brahma, Vishnu, Mahesh hai" this time as it did before 2007 polls, but there is no denying the fact that it's back to social engineering and Brahmins are on top of its priority list, apart from its core vote bank -- dalits.
Brahmins constitute around 11% of UP's voters. However, ever since the Yogi Adityanath government came to power, the Opposition and a section of BJP workers have been alleging Brahmins are being neglected. In a bid to quell this discontentment, the BJP has made every effort to keep Brahmins in good humour. The list of steps is long and the latest being elevation of Kheri MP Ajay Misra 'Teni' as the minister of state in the Modi government.
According to sources, as part of its Brahmin-outreach bid, the BJP may also give Jitin Prasada, who is also from the Teni's region and had recently left Congress to join the BJP, a berth in the Yogi government when the next expansion takes place. While in Congress, Prasada in 2020 had floated a Brahmin Chetna Parishad to highlight the 'atrocities on Brahmins'.
Political analysts say that the Bahujan Samaj Party's performance after its social engineering experiment in 2007 UP elections is spurring the party to woo Brahmins once again before the 2022 assembly elections. The party has decided to hold meetings in almost every district of the state beginning July 23 from Ayodhya though it chooses not to call it a Brahmins' conference.
Talking to TOI, Mishra confirmed that a detailed plan had been chalked out to hold such meets. To a question on why only Brahmins, Misra said during the meeting the party leaders would be talking about every other caste.
However, he didn't forget to add: "The fact is that Brahmins have faced a lot of atrocities during the Yogi Government."
He said that a detailed plan to hold intellectual meets at other places have also been made. As of now, after Ayodhya, intellectual meetings would be held at Ambedkarnagar on July 25, Prayagraj on July 26, Kaushambi on July 27, Pratapgarh on July 28 and Sultanpur on July 29, Misra told TOI.
Dates for such sammelans at other districts would be finalised later, Misra said, adding that such sammelans would be held across the state.
In 2017, of the 312 seats that BJP won in a 403-member House, there were 58 Brahmins. Interestingly, in 2007 assembly elections, BSP fielded 86 Brahmins alone out of the 139 upper caste candidates.
According to political analysts, while BSP remains assured of a major chunk of 22% dalit votes, it's trying to win over Brahmins to augment its votebank which could take it to the winning tally.

FacebookTwitterLinkedinEMail