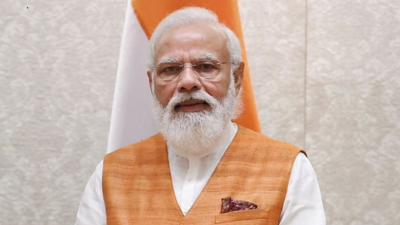 NEW DELHI: PM Modi at the very outset said that this edition of Mann ki Baat was recorded before his US trip. Here are the top quotes:
World River Day
We mark so many days, but there is one more day we should celebrate. It is 'World River Day'
By taking a dip in rivers that we consider 'mother,' we feel enlightened.
In Gujarat a ceremony is observed to preserve every drop of rain.
Our ancient scriptures too say that rivers should not be polluted.
Auction of artefacts I received as gifts will be auctioned, and the amount raised will go towards "Namami Gange" campaign.
The Sabarmati river in Gujarat had gone dry. But river linking has rejuvenated the river, and it now holds water all through the year.
Cleanliness drive
Our Cleanliness drive is a tribute to Mahatma Gandhi.
A reader has suggested, we will also begin a drive for economic cleanliness and transparency.
We have never relented on our drive to stamp out corruption.
The huge amounts of transactions through UPI point at an effort to clean up the economy.
Promotion of Khadi
Bapu had linked Khadi with the freedom movement. We have taken several efforts for promotion of Khadi.
I appeal to all to pay their respects on Bapu's birth anniversary by buying Khadi products.
We have taken an initiative to bring to the forefront the heroics of the unsung heroes of the freedom movement.
Specially-enabled team at Siachen
We know of the harsh conditions at the Siachen glacier.
Some days back, a team of eight specially enabled Indians scripted history by scaling the heights at over 15,000 feet at Siachen.
This is a demonstration of the 'Can do' attitude of Indians.
Several initiatives have been taken up to encourage the specially enabled people, in UP and elsewhere.
Under a project in UP, teachers go house-to-house to find specially enabled children and then ensure their admission in schools.
Promoting cultivation of medicinal plants
The pandemic has taught us several things we never knew before.
An individual in Odisha has planted medicinal plants on 1.5 acres. A similar initiative to cultivate aloe vera has been taken up near Ranchi. Now, sanitiser manufacturers procure directly from them.
Ayush ministry too has taken steps to encourage cultivation of medicinal plants promote ayurvedic products.
FacebookTwitterLinkedinEMail