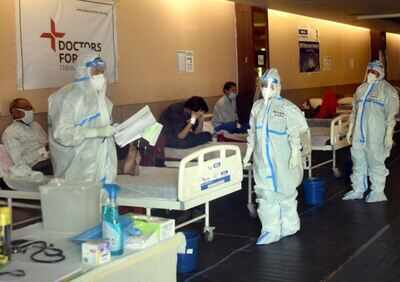 NEW DELHI: A very low acceptance for facility-based isolation among Covid patients in Kerala has led to increased transmission of the virus within families and a high positivity rate, central teams who visited the state have reported.
While the state has been testing significantly high number of samples, the team has raised concerns about its targeted strategy and said it should be rather focused on detecting infected individuals. In some districts like Malappuram, with over 17% test positivity, the team observed that despite increasing trajectory of positive cases, the week-on-week average daily testing is showing a downtrend.
"State is following target-based testing. Districts are allocated a target for testing on a daily basis. This creates a sense of completing the target rather than focusing on detecting infected individuals," one of the teams reported.
It also raised concerns about a high rate of breakthrough infections post vaccination in some districts.
Union health minister Mansukh Mandaviya wrote to Kerala CM Pinarayi Vijayan on Wednesday urging more proactive measures to control the situation. A team has recommended that at least patients with significant symptoms should be in institutional isolation.

FacebookTwitterLinkedinEMail