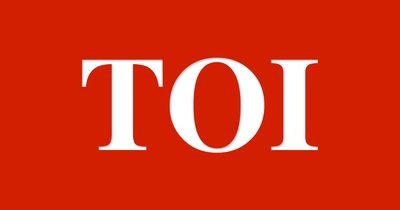 MELBOURNE: A poem on Australia's handling of the pandemic has won nine-year-old Aarin Dang in Melbourne praise from none other than the prime minister himself. In a handwritten note that reached Dang on August 7, PM Scott Morrison has lauded his poetry while adding that the only reason the government was able to cope well with the outbreak was because "Australia is made up of great people like you".
Talking to TOI on Wednesday, the class 4 student said he penned down the verses — which applaud Morrison's commitment to fighting Covid-19 — after his parents encouraged him to follow the news.
"I was impressed with how the prime minister was spreading the message of positivity in these grim times. I took three weeks to write a poem and we emailed it to the PM. I didn't expect a reply but he sent me a letter. I still can't believe it," said Aarin, who is also the grandson of celebrated wildlife photographer Rajesh Bedi.
Aarin's mother, Rashmi Bedi, who owns a swim school, said she motivated her son to watch news so he could better understand how governments were handling the pandemic. "He had just started studying governance in school and this was the best way for him to understand it. Aarin was so inspired that he actually wrote some poetry. I decided to send it to the PM since he was the subject," said Bedi, who moved to Melbourne from Delhi in 2009.
Aarin is now mulling a poem on Indian PM Narendra Modi. "He is a brilliant orator. I want to write something on him," he said.