TIMESOFINDIA.COM | Jul 15, 2020, 16:20 IST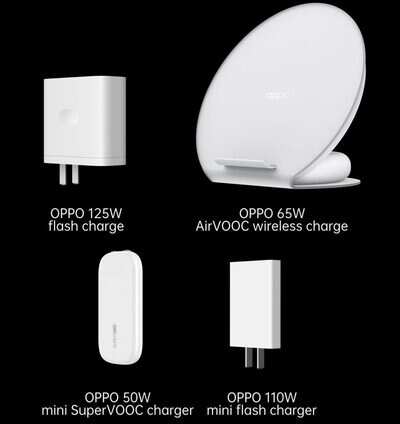 NEW DELHI: As promised smartphone maker
Oppo
has launched two new charging technologies along with the two new chargers for smartphones. The company unveiled the new charging solution in its SuperVOOC Flash Forward launch event.
Oppo has introduced 12W VOOC flash charging, 65W AirVOOC wireless flash charging and 50W, 110W mini SuperVOOC chargers. It is expected that in the future the Oppo devices will come with one of these charging solutions.
As per the company, the new charging solutions will help in combating the high energy consumption need in the era of 5G smartphones. The 125W VOOC flash charge technology will enable users to charge a 4000mAh battery up to 41% in just 5 minutes. Moreover, users will also be able to charge the same battery from 0% to 100% in 20 minutes. The company also said that this new technology is compliant with all the security and safety protocols.
Explaining about the design the company said that the charger ensures to use charge pumps at half the voltage of the double cells during discharging. The 125W flash charge technology uses a charged based on 20V over 6.25A technology with USB Type C port. The new charger is slightly larger as compared to the 65W SuperVOOC 2.0 chargers. The company also adds that the 125W charger can charge smartphones, laptops, and other devices.
Along with this, the company has also introduced a new and faster wireless charging technology called the 65W AirVOOC wireless flash charge. The company claims that the new technology enables users to charge their 4,000 mAh battery from 0% to 100% in just 30 minutes. The concept charger introduced by the company uses the hot-bent glass for design and function. The all-new 65W AirVOOC flash charge is also compliant with all the Qi-compatible devices and offers support for both Qi-BPP5W and Qi-EPP10W.
The company has also launched two new chargers — 50W mini SuperVOOC charger and a 110W mini flash charger. Both the chargers come with fast charging technology. The company also claims that the mini SuperVOOC charger is the world's smallest and thinnest 50W charger.

more from times of india news