NEW DELHI: Rainfall during the second half of the monsoon season, in the months of August-September, is likely to be normal in most parts of the country.
It is expected at 95-105% of the long period average over peninsular and adjacent central India, the Indian Meteorological Department (IMD) has said.
However some regions in north, northwest and northeast could experience below normal rainfall during the same period.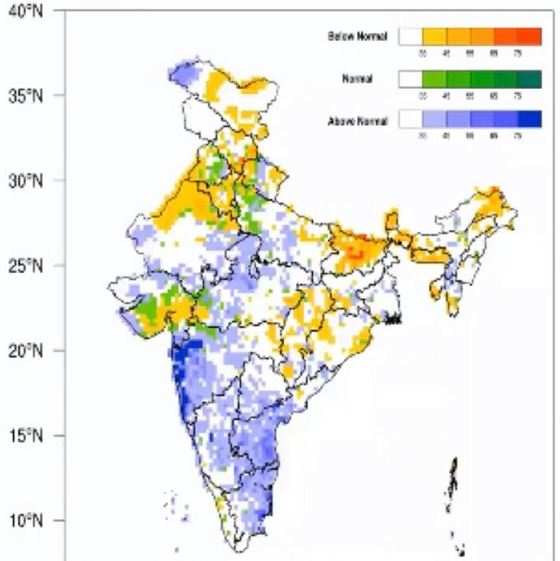 IMD's forecast on regional distribution of monsoon rainfall in August-September
Average rainfall in July ended about 7 percent below normal.
Rainfall in the range of 96-104 is considered normal whereas precipitation in the range of 90-96 is classified as below normal.
July recorded extremely heavy rainfall over coastal and central Maharashtra, Goa, Karnataka.
The north Indian states- Jammu and Kashmir, Uttarakhand, Himachal Pradesh and the UTs of Delhi and Ladakh also saw good rainfall activity.
But overall, the rainfall recorded nationally for the month was seven per cent less. June had received 10 per cent more rainfall than normal.