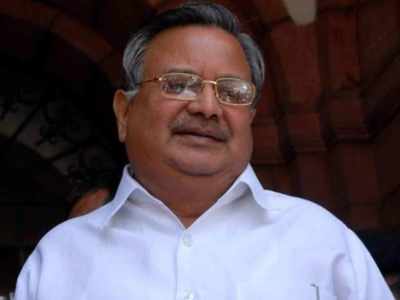 RAIPUR: Chhattisgarh high court on Monday stayed the FIR and investigation against BJP vice-president Raman Singh and party spokesman Sambit Patra in connection with the alleged toolkit case.
"The petitioners have made out a strong case for grant of stay as continuation of investigation on the basis of FIR dated May 19 will be nothing but an abuse of process of law," said Justice Narendra Kumar Vyas in his order.
"Considering the facts of the case and perusal of FIR, prima facie, no case is made out against the petitioner and criminal proceedings are manifestly attended against the petitioner with mala fide or political grudge," the order said. Singh, three-term Chhattisgarh CM, and BJP national spokesman Dr Sambit Patra had moved HC challenging the FIR registered against them by Raipur police following a complaint against their tweets and copies of certain documents pertaining to the alleged toolkit.
"It is not in dispute that the petitioner is a political person. The FIR was lodged by police on May 19 on the basis of a complaint received on May 18, without examining the truthfulness of the complaint. If we see the face value of the FIR, no offence under IPC sections on intentional insult with intent to provoke breach of peace is made out as the averments of the FIR reflect that by the tweet of the petitioner, Congressmen are aggravated which clearly indicates that no public peace or tranquility is being adversely affected and it is purely political rivalry between two political parties," the order says.
The order reads: "This, prima facie, establishes that the present FIR has been registered with political motives." Granting interim relief to the petitioners, the HC stayed further investigation into the FIR against both BJP members till the next hearing. The state counsel sought three weeks' time to file replies.

FacebookTwitterLinkedinEMail