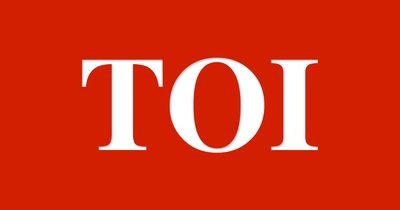 JAMMU/ SRINAGAR: The National Investigation Agency (NIA) on Saturday conducted raids at 15 locations across the Union Territory of Jammu and Kashmir and arrested a terror associate in connection with the recovery of a 5kg improvised explosive device (IED) from two terrorists at Sunjuwan on the outskirts of Jammu city on June 27, and the February 6 arrest of Hidayatullah Malik, the chief of Lashkar-e-Mustafa — an offshoot of terror group Jaish-e-Mohammed — on the outskirts of Jammu.
In the Jammu region, the NIA raids are being carried out in Sunjuwan (Jammu city) and Banihal (Ramban district) and at Shopian and Anantnag in the Kashmir region. "Following searches, a terror associate Irfan Ahmed Dar from Anantnag's Batingoo was arrested on Saturday. Preliminary investigation revealed that he was involved in carrying out terror activities in collusion with other arrested accused," NIA said in a statement.
An NIA spokesperson said several digital devices including mobile phones, hard disks, memory cards, pen drives, laptops and many booklets containing incriminating information, handwritten jihadi material, ID card of Al-aqsa media besides used bullet shells have been recovered from the premises of the arrested accused and the suspects in the case.
NIA had on July 22 arrested two terrorists of Lashkar-e-Mustafa (LeM) for carrying out subversive activities in J&K. The duo — Mohammad Arman Ali alias Arman Mansuri (20) and Mohammad Ehsanullah alias Guddu Ansari (23) — was arrested in connection with a case registered on February 6, 2021, at Jammu's Gangyal police station for a conspiracy by Lashkar-e-Mustafa to carry out terrorist activities in J&K. The same case was then taken over by NIA and registered again in March.
Mohammad Arman Ali belongs to Dev Bahuara gram panchayat of Marhoura tehsil in Bihar's Saran district. He was arrested in Bihar and was produced before the CJM Saran and then taken on transit remand to produce him before the NIA special court, Jammu; and the second accused, Mohammad Ehsanullah, was arrested from Jammu.
Investigation revealed that both the arrested accused were co-conspirators and involved in the transportation of two separate consignments of illegal arms and ammunition from Bihar to Mohali and Ambala.
On June 27, two terrorists of so-called The Resistance Front (TRF), an offshoot of Lashkar-e-Taiba (LeT) terror outfit, Nadeem Ayub Rathar and Talib ur Rehman, residents of Shopian and Baniwal, were arrested with 5-kg IED in the Jammu region. The arrests came hours after two explosions rocked the high-security technical area of the Indian Air Force Station in Jammu with explosives dropped by drones.
Jammu Police had on February 20 also arrested an associate of terrorist Hidayatullah Malik from Bihar with the help of the Anti-Terror Squad, Patna. Javaid Alam, a resident of Deobahuara in Chapra district of Bihar, was accused of supplying arms to Malik.

FacebookTwitterLinkedinEMail