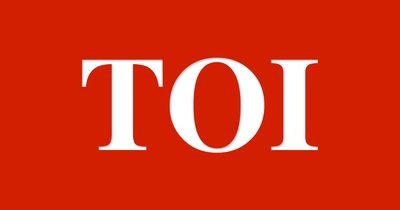 AMRITSAR: Finally, nearly 700 Indians including students who are stranded in Pakistan post coronavirus induced lockdown are likely to return home on June 23 via Attari international border after Indian High Commission (IHC) in Islamabad took up the issue of their repatriation to India with Pakistan government.
According to sources, IHC in Islamabad has approached the Pakistan's minister of foreign affairs for the opening of Wagah (Pakistan) international border on June 23rd to facilitate return of the stranded Indians to their homes. Their return formalities are being completed by the Pakistan government, said soruces.
However, sources informed that IHC was yet to receive any reply from Pakistan government .
Sources informed that as many as 693 Indians hailing from different states including Maharashtra, Gujarat, Rajasthan, Punjab, Delhi, Jammu and Kashmir etc. are stranded in Pakistan post lockdown .
A large number of Indians had traveled across the border to meet their relatives and for paying obeisance at religious places while over eighty medical students from Jammu and Kashmir coldn't return home due to sealing of borders by both the countries. The stranded Indians included several heart patients who had even sent their video messages stating that they had run out of medicines and money and had urged the Indian and Pakistan governments to intervene and ensure that they reached home safely.
Both India and Pakistan had sealed Attari (India) and Wagah (Pakistan) international borders to prevent the spread of coronavirus for the best interest of both the nations. However, the international borders were opened for the repatriation of as many as 400 stranded Pakistanis in India and for the India- Afghanistan trade.
Sources informed that the parents of Indian students stranded in Pakistan had also put pressure on government for repatriation of their children from Pakistan even as Pakistan government had not given any reason for delay in sending the stranded Indians back home.
It is also learnt that upon their return all the Indian nationals would be undergoing 14 days quarantine at their native districts.

more from times of india news