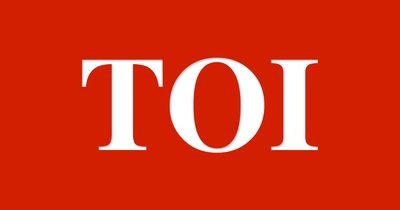 NEW DELHI: The "adivasi gudiya" of Jhabua may soon find space in the exclusive list of GItagged products from India like the world famous Darjeeling tea, Goa's Feni and Maharashtra's Alphonso mangoes. Madhya Pradesh's unique doll art that is the heritage of the Bhil and Bhilala tribals is on the list with 53 other "potential" products of tribal origin that will be considered for being accorded the Geographical Indication — tag by the central government, reports Ambika Pandit.
A GI tag is a sign which is used to denote the geographical territory of origin or manufacturing of a product and also conveys assurance of quality and attributes that are unique to that specific region.
Other products on the potential list include yak wool and the medicinal seabuckthorn plant nurtured by tribes in Ladakh and Himachal Pradesh. Also on this list are the wooden bows and arrows made by the Bhil tribe from Banswara in Rajashtan, the black Longpi pottery and black rice from Manipur, traditional Himachali caps, Lahauli socks and the bamboo wind flute from Chhattisgarh.
These products hold stories rooted in tribal traditions. The Jhabua dolls are a case in point. What makes these dolls unique is the amalgamation of Gujarati ethnic styles of jewelry/beads and the Rajasthani 'Kathputli' (puppet) patterns in the depiction. As of now only 50 of the 370 GI tagged products recognised by the department of promotion of industry and internal trade have a tribal origin.

FacebookTwitterLinkedinEMail