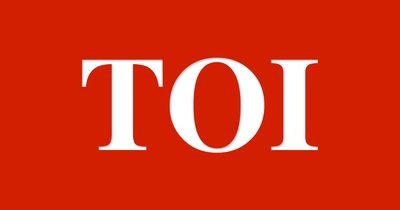 UDAIPUR: A 28-year-old native of Madhya Pradesh ferrying cattle in a van from Rajasthan's Chittorgarh district was lynched late on Sunday by a mob of cow vigilantes on suspicion of transporting the animals for slaughter. Another youth accompanying the victim, identified as Babulal Bhil of Ramnagar in Jhabua district, was critically injured in the attack.
Udaipur IGP Satyaveer Singh said after a visit to Begun, where the lynching took place, that 10 suspects had been arrested and police teams had fanned out into the nearby villages to look for another nine.
Pintu Bhil, who survived the attack with multiple injuries, told investigators that he and Babulal had visited Begun and Rayati villages to purchase bullocks for agricultural purposes. The duo was returning home with the cattle in the back of the van when around 15 men waylaid them, he said.
The youths pleaded with the mob to let them go, saying they were from farmers' families and not cattle smugglers. But nobody was willing to listen to them, the police quoted a witness as saying. The mob snatched the duo's cellphones before raining blows on them in a relentless assault that continued till a police team arrived.

FacebookTwitterLinkedinEMail