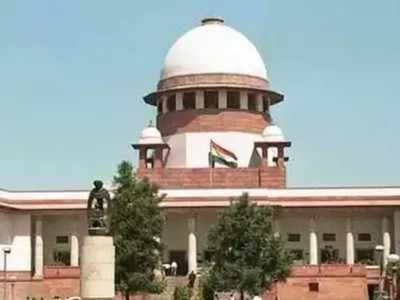 NEW DELHI: Clarifying that the
Centre
's decision to impose
lockdown
to tackle the Covid-19 pandemic is not akin to the proclamation of
Emergency
,
the Supreme Court
on Friday said the right of an accused to get bail by default for non-filing of chargeshgeet within the stipulated time cannot be taken away on the ground that there was lockdown and probe could not be completed.
A bench of Justices Ashok Bhushan, M R Shah and V Ramasubramanian set aside a Madras High Court order which had held that the statutory period to file chargesheet within 60/90 days was not applicable during lockdown. It said that the HC had wrongly interpreted its order by which limitation period for filing appeal and approaching court was extended during lockdown.
"The order of this court dated March 23 never meant to curtail any provision of the Code of Criminal Procedure or any other statute which was enacted to protect the personal liberty of a person... The prosecution can very well file a chargesheet after 60 days/90 days but without filing a chargesheet they cannot detain an accused beyond a said period when the accused prays to the court to set him at liberty due to non-filing of the charge sheet," the SC said.
The bench accepted senior advocate Siddharth Luthra's contention that the provision for default bail is for protection of personal liberty and the apex court's March order in no manner can be read as extending the period for the prosecution to submit the chargesheet. Luthra was appearing for an accused whose bail plea was rejected by the HC.
While dismissing the bail plea, the HC had held that the restrictions imposed during lockdown by the Centre should not give right to an accused to pray for grant of default bail.

more from times of india news