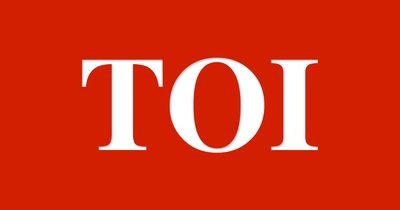 MUMBAI: Even as Covid-19 has brought transplants to a virtual standstill across the world, including in India, Mumbai doctors have successfully treated the coronavirus infection in two patients who got new organs recently. Their feat features in the latest edition of the peer-reviewed 'American Journal of Transplantation'.
"This is the first research paper in the world of recent, living donor kidney transplant patients who have been successfully treated for Covid," said Dr Madan Bahadur, head of nephrology and transplant at Mumbai's Jaslok Hospital.
The male recipients — a 35-year-old and a 45-year-old who got kidneys from their wives — tested positive on the 19th and seventh day of transplant, respectively. "They had minimal symptoms, did not develop any respiratory complications or organ rejection," said Dr Ashay Shingare, one of the study's authors.
Papers from other countri es showed patients who had undergone cadaveric donation (as against living donors in Jaslok) had either died or needed ICU and/or ventilator support due to Covid. Two newly transplanted patients in New York died, a patient in London needed ventilator and dialysis, and one in China was hospitalised for 31 days.
"Our modified treatment plan is one of the reasons for the successful outcomes when compared to the serious mortality and morbidity reported in other countries," said Dr Bahadur. "We had to manage a delicate balance between reducing the doses of various immune-suppression drugs and introducing medicines to prevent rejection," said the authors, including transplant surgeon Dr Shailesh Raina.
"As Unlock 1 kicks off, it's time to restart our living donor kidney transplants with modifications," said Dr Bahadur. India has 2 lakh patients with kidney failure and 5,000 undergo kidney transplant every year.