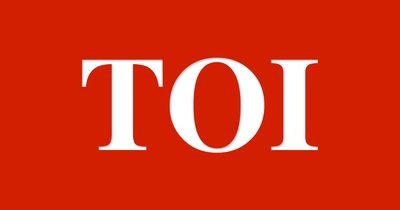 DEHRADUN: A day after the Nepalese parliament passed a bill to redraw the country's map incorporating areas in Uttarakhand like Kalapani, Limpiyadhura and Lipulekh as part of its own territory, social media users targeted Patanjali CEO Balkrishna, who hails from Nepal, and started trending the hashtag #BoycottPatanjali. Several social media users alleged that in view of Nepal's actions against India, products of Patanjali —whose 98% shareholding is in Balkrishna's name — should be boycotted.
However, Balkrishna brushed off the social media onslaught saying that "it is simply the work of people who are insecure because Patanjali has found an Ayurvedic cure for Covid-19." "They are attacking Patanjali by using me. But we are focussed on our work and therefore not unduly bothered," he told TOI.
He added that the Patanjali Research Institute (PRI), the research wing of the organisation, has devised an Ayurvedic therapy (comprising herbs like giloy, tulsi, ashwagandha) which has proved useful in treating Covid-19-positive patients.
Sharing details of the therapy, head and vice-president of PRI, Anurag Varshney, claimed, "We have cured 40 Covid-19 patients in Ahmedabad while doing a case study to know the impact of Ayurvedic therapy on Covid-19 patients. In the first week, almost 80% turned Covid-negative while in a fortnight, we found that almost 100% patients tested negative."
He added that the study findings have been submitted to an international journal for peer review.
Mayank Bhatt, 57, one of the patients in Ahmedabad on whom the therapy was tried, told TOI over phone, "After I was tested positive for Covid-19, I took the Ayurvedic therapy devised by Patanjali as well as some allopathic medicines and the results proved good. My test results are negative now."
Meanwhile, Patanjali's claims have found support from state forest and Ayush minister Harak Singh Rawat, who told TOI, "The herbs used in the therapy formulated by Patanjali are time-tested medicinal herbs. In fact, our state has released a Rs 4 crore budget for distributing this special package comprising a powder made up of seven herbs along with two tablets. We are distributing this Ayurvedic packet to all the frontline workers including doctors, nurses, police and municipal corporation staff."