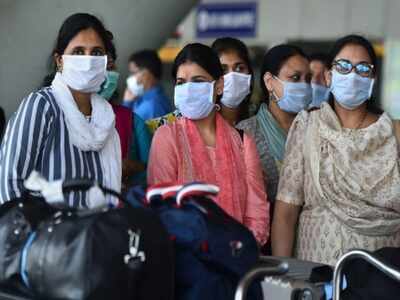 Representative image
AMRITSAR: Pakistan government has agreed to repatriate the Indian nationals who are stranded in Pakistan post coronavirus induced lockdown in three batches.
According to highly placed sources Pakistan's ministry of Interior has directed the Director General (DG) of Pakistan Rangers to repatriate the the stranded Indians on June 25th, 26th and 27th via Attari international border.
Earlier, the Indian high commission in Islamabad had asked the Pakistan government to repatriate nearly 700 Indians on June 23rd via Attari international border.
While quoting a letter of ministry of Interior written to Pakistan Rangers DG , the intelligence sources here informed that a total of 748 Indians would be sent back by Pakistan.
According to sources the standard Indians in batches of 250 each would be repatriated in three days.
Majority of the Indians who are stranded in Pakistan are those who had either gone to meet their relatives in Pakistan or visit religious places besides students from Jammu and Kashmir.
Many standard Indians had uploaded their videos on social media urging Pakistan government to send them back home since they had not only run out of their money but many of them required urgent medical assistance.
Pakistan government has also released a list of 748 standard Indians who would be sent home in 3 days beginning from June 25th.

more from times of india news