US secretary of state Mike Pompeo speaks during a joint press briefing in the lawns of Hyderabad House in New ...Read More
NEW DELHI: India and the US are "force multipliers" together and could provide "joint deterrence" against China's
aggression
as both countries share a democratic vision in the face of the Chinese Communist Party's tyranny, US secretary of state
Mike Pompeo
said here on Tuesday.
In an exclusive interview to Times Now, Pompeo said, "What's become very clear now is there is a battle and the battle in the world is between freedom and authoritarianism and India, like the Unites States, has chosen democracy and freedom and sovereignty and all the things that people of India care so deeply about, so when confronted by tranny by the Chinese Communist Party, you can be sure that the United States will stand by as partners. We will."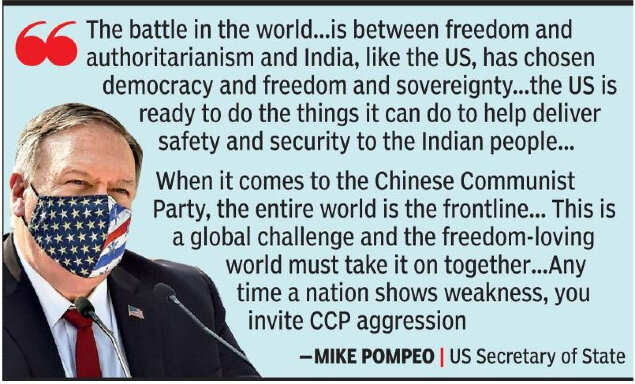 "We can be force multipliers and deliver really good outcomes not only for the people of India or the Indo-Pacific but for the entire world," Pompeo said, indicating US support at a time when India is facing a major security threat by way of Chinese aggression along the Line of Actual Control in eastern Ladakh.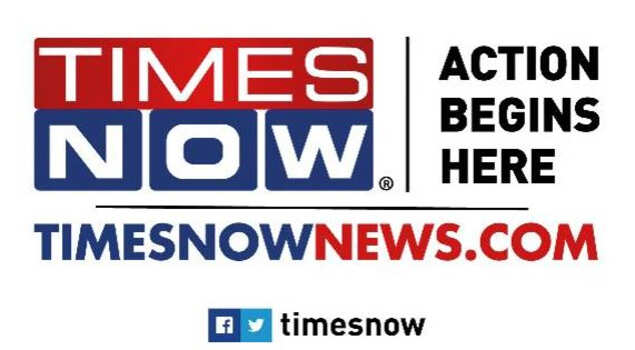 Pompeo minced no words when describing the Chinese government's aggressive nature. "When it comes to the Chinese Communist Party, the entire world is the frontline. The ambition, national rejuvenation, the goal of general secretary Xi is not local, it is not regional, that desire is global. You see it in
the Belt and Road Initiative
that extends throughout
Africa
and through
the Middle East
. This is a global challenge and the freedom-loving world must take it on together," he said.
While advising India to stand firm, Pompeo said they had "encouraged the Chinese to de-escalate". "We think that's in China's best interest, we think it's in India's best interest and the world's best interest. That's our mission set. We don't want a conflict there," he added.