Neha Saini | TIMESOFINDIA.COM | Jun 15, 2020, 13:25 IST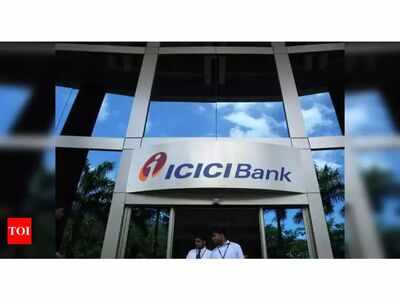 ICICI Bank
has launched a new facility for its customers. Called the 'Insta Flexicash', it offers instant and paperless approval for overdraft (OD) to the salary account holders of the bank. The service can be availed using the bank's internet banking platform.
Under the new facility, select pre-approved customers of the ICICI Bank can apply for OD without visiting any bank branch. The bank is giving a credit limit of up to three times the customer's net salary as part of the facility.
Here's how ICICI Bank customers can avail the new facility
Step 1- Log in to your internet banking account
Step 2- Navigate to the 'Offers' section
Step 3- Check your pre-approved OD offer and apply
"The facility can be sanctioned immediately while customers can start using the approved OD limit within 48 hours" said the bank in a press statement. Interest will be calculated on the basis of the actual amount availed and not on the full amount of the OD sanctioned, the statement explains. Further, customers are required to pay only the due interest every month. They will have flexibility to pay the outstanding limit at their convenience, said the bank. There are no foreclosure charges under this facility.
The bank is also giving automated process enhancement and auto-renewal of OD limit every 12 months. Another feature offered under the Insta Flexicash facility is the auto-sweep in facility. Funds from the OD account will automatically be transferred to the Salary account in order to meet the scheduled payments. Once the salary is credited into the customer's account, remaining funds will be automatically returned to the OD account. Interest will be charged only on the actual amount used and will be calculated based on the duration for which it was utilised.

more from times of india news