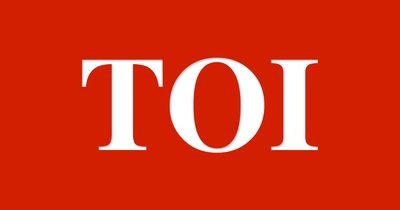 NEW DELHI: Denial by insurance companies in granting group insurance covers to frontline health workers, or demands for high premiums from them, led India's human rights watchdog NHRC to take suo motu cognisance of media reports and to issue notices to insurance regulator IRDAI and secretary, insurance division in the finance ministry. The National Human Rights Commission has asked them to furnish a detailed report in the matter in four weeks.
The rights panel said that while most doctors have a medical cover, the struggle has mainly been about ensuring protection for their staffers. "Moreover, as mentioned in the news report there is also confusion whether the Rs 50 lakh health cover provided by the Central government for healthcare workers included private doctors, staffers and those doing non-Covid work," a commission statement said.
Issuing notices, the Commission also observed that in this period of pandemic, what the country needs the most is proper healthcare facilities and infrastructure. "Denial of insurance claims by the companies to Covid warriors will definitely bring down their morale and its result will adversely affect the general public at the end," it said.
Considering the issue as a case of violation of human rights, the Commission thought its intervention was necessary in the matter as those who sufferer as a result will be poor citizens already "under trauma" due to lack of medical facilities.
According to the media report, Dr Sudhir Naik, in charge of the medico-legal cell of the Association of Medical Consultants (AMC) has said that no insurance company wanted to cover the Covid warriors. He has stated that while there was pressure from authorities to us to keep clinics open, staffers are apprehensive about working.
The medical fraternity, the commission said, is reportedly pinning its hopes on the standard Covid-19 policy which the Insurance Regulatory and Development Authority of India (IRDAI) has asked all the insurance providers to design by June 15.