TIMESOFINDIA.COM | Feb 26, 2021, 11:19 IST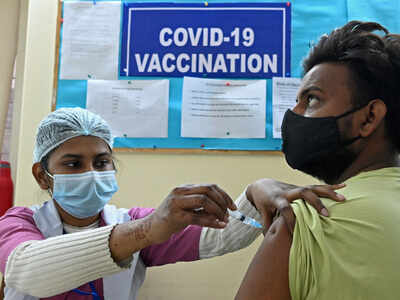 NEW DELHI: People above the age of 60 or those over 45 with comorbidities will be eligible for a Covid-19 vaccine shot from March 1 at various government as well as private centres across the country.
Here's all you need to know:
Am I eligible for vaccine?
Besides healthcare and frontline workers, only those who are above the age of 60 or over 45 with certain health conditions will be able to receive the vaccine shots from March 1.
How to register?
The eligible beneficiaries can register themselves on the Co-WIN platform from March 1. There will also be a walk-in provision for the beneficiaries to get themselves registered at a nearby session site to get vaccinated. A beneficiary will just have to register with his or her mobile number and in turn, will receive an OTP with which his/her account will be created. One can also get their family members registered on the account.
How to choose the session site?
The new version of the Co-WIN platform will be GPS-enabled and the beneficiaries will have the option to choose the inoculation session site both at the government and private facilities. One will also have the option to get inoculated in a state different from his or her home state.
What documents will be required for registration?
A government ID proof will be sufficient for people over the age of 60. People aged above 45 years will have to upload a medical certificate mentioning their comorbid conditions. The government is yet to specify the conditions that would be included in the over-45 age group with comorbidities.
What will be the cost of the vaccine?
The Centre has said that it will provide the vaccine free of cost at around 10,000 government centres across the country. However, those who want to get vaccinated at private hospitals will have to pay and the exact amount will be decided by the health ministry within the next three-four days. There are nearly 20,000 private centres in India where vaccinations will be offered.
more from times of india news