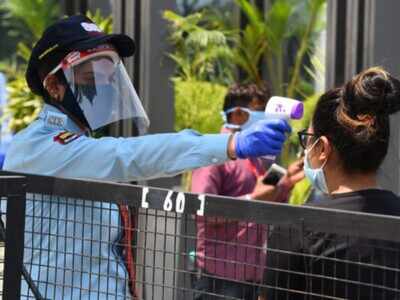 Representative image
About 12 hours before going live, the covid19india.org team had a problem at hand — the map. For a platform tracking Covid-19 cases in India, making an interactive map was the obvious thing to do. But Ladakh and J&K, it turned out, did not have easily available files to map geographical data. They were only carved out last year.
There was no time to lose. So one volunteer sat down and drew it himself. "We just invented Ladakh," an admin wrote on the developers' group. The next day, March 18, the site went live. It was created by software professionals — a product manager from Bengaluru, a coder from the US, a UI developer from Bahrain, among hundreds others, using their lunch breaks or time after work to pick up wha tever needed to be done to keep the site running. For free.
The government, at this point, was not putting this information together in one place. Looking for Covid cases meant scouring through mismatched state data. The volunteers sifted through all that to track reported cases and make them accessible in one place. And unlike the government site, which only updated the data once or twice, they were doing it in real-time. Daily views in the last week of April crossed 40 million and even now, "the number is quite decent," an admin told TOI.
As of now, covid19india.org is the only crowdsourced Covid tracking platform with a significant base that is still up. The volunteers source data from official sources and reliable media reports.
But governments change timings of release. Numbers often don't add up. With representation, calls had to be taken, for instance, on PoK and areas in contention with China. Lakshadweep had been missed entirely. (The Geological Survey of India map online, strangely, does not have Lakshadweep either.) But the volunteers labouring over these inconsistencies will not say who they are.
"We are all anonymous and work towards a cause, not fame or money," the admin told TOI. "Two guys started it," is all he said.