NEW DELHI: Handicapped by birth,
Abdul Majid Ali
was told he will not be able to write. However, Ali, with his unwavering motivation and a determination to learn, changed that script last week when he scored 86% marks in
Assam HSLC exams
.
The 16-year-old son of a daily wage labourer, says he has proved to himself that his dreams can become a reality and he can change his family's circumstances.
"We don't have much. My father is a labourer at a nearby company and helps with loading and unloading trucks. Money has always been scare. But my parents never asked me to give up studies. My mother always said to everyone that I will not only learn how to write but I will also top someday. She has been my biggest supporter," said Ali while speaking to Times of India over the phone from his home in Changsari town in Kamrup district, Assam.
Ali says his mother started teaching him how to hold a pencil since the age of 3 and he has been practising since.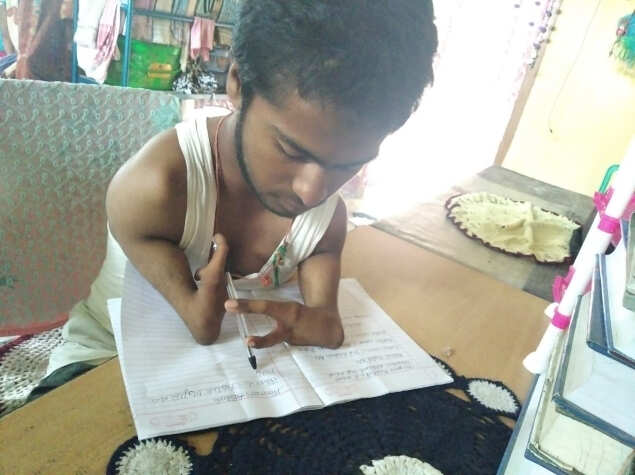 "I am totally capable of writing my exams. But sometimes it takes longer than three hours. The school allows me four hours to finish the paper. This session, I was able to submit my Arabic answer sheet under 3 hours while Maths exam took four hours to finish," said Ali.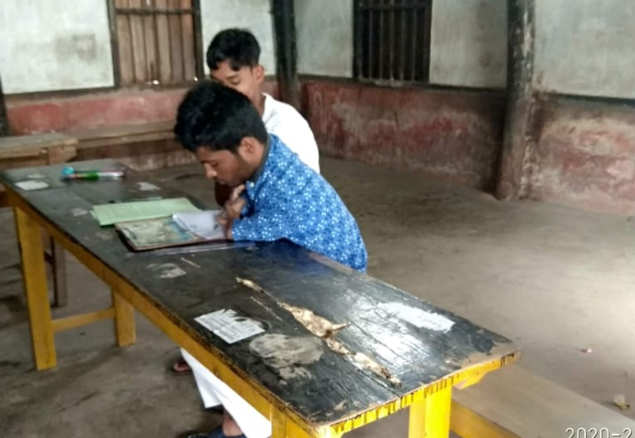 Ali's school, Dhopatari Silbharal High School makes special arrangements for him in a separate room and also allows an assistant to sit with him during exams only to help him turn the pages or tie sheets.
Asked about where does he find the motivation to learn, Ali promptly takes the name of the late physicist Stephen Hawking.
"I saw him in a video. He was not able to talk like us or walk like us and I realised that I have so much more. I like science. And I try to understand Hawking's research. He is a big inspiration," he said.
So, what does a budding fighter want to be in life?
"I want to study PCB (Physics, Chemistry and Biology) in 11th standard. I know....people tell me that I can't be a doctor. But then they also told me that I can't write. So, I at least want to try," said Ali through nervous laughter.
Ali has never been given a diagnosis about the condition of his hands as he has never got them checked to a doctor. He hopes to get himself a visit to "a big city doctor" so that he can continue his journey on the path of learning.