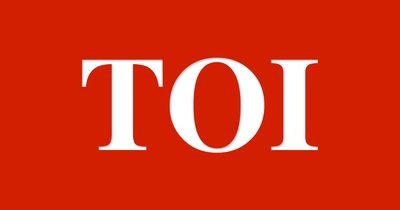 GUWAHATI: The NSCN (IM) on Monday appealed to PM Narendra Modi to intervene directly to take the lengthy and inconclusive peace talks to a logical conclusion as final leg of the dialogue since the signing of the Framework Agreement with Centre in his presence will complete six years on Tuesday without bearing any fruit.
"There is no point talking with the officials of the Ministry of Home Affairs (MHA), GoI as the informal talk is leading to nowhere other than beating around the bush," NSCN (IM) said in a statement. The Framework Agreement, which was to form the basis of the final solution, was signed under the direct supervision of Modi at his official residence on August 3, 2015.
"It is high time that the FA is again brought to the courtyard of Modi for his final perusal and follow up action to take the Indo-Naga Political talks under his direct command. The political exigency is for the Prime Minister Mr. Narendra Modi to appoint his representative(s) to pick up the political talk with NSCN talk team and take the Framework Agreement to a logical conclusion," the organization said.
It said that the stand of the Government of India was – 'solution within the parameter of the Indian Constitution and Union of India', whereas the stand of the Nagas was-'nothing to do with India, nothing short of total independence and total sovereignty'.
"Finally, after a long series of talks, the Government of India proposed the Framework Agreement as a formula of win-win solution. All the successive Prime Ministers of India understands that Nagas will not merge with the Union of India, but they are willing to coexist with the Union of India. More than that, they are also well informed of it that the Nagas will not accept the Indian Constitution, though they are not opposed to sharing sovereign power with India," it stated.
They added that when the Framework Agreement there was much jubilation among the RSS and BJP and other political leaders as well as among the Naga people.
It reiterated that the Framework Agreement should not be twisted to project that it is under the purview of Indian Constitution. "The Naga history is very clear before the world as the Nagas had not surrendered their sovereignty nor decided to join the Indian Union. The question of having accepted Indian Constitution also does not arise," it said.
"All said and done, the Framework Agreement is the best formula to establish a new relationship for peaceful coexistence of the two entities (India and Nagalim) on the basis of shared sovereignty which signifies that the Nagas are sovereign people," it added.

FacebookTwitterLinkedinEMail