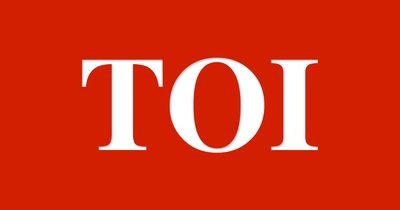 NEW DELHI: The ministry of women and child development issued a statement on Saturday to point that there has been an improvement of 16 points in sex ratio at birth (SRB) from 918 girls per 1000 boys in 2014-15 to 934 girls per 1000 boys in 2019-20.
Attributing the improvement to awareness and sensitisation efforts under the Beti Bachao Beti Padhao scheme, the government has further pointed out that out of 640 districts covered by the scheme, 422 show improvement in SRB.
The WCD ministry issued the statement to mark the 'National Girl Child Day' scheduled to be observed across the country on Sunday. The BBBP Scheme was launched by the Centre on January 22 in 2015 at Panipat in Haryana with the objective of bringing behavioural change in the society towards birth and rights of a girl child.
Sharing the data collated by the Health Management Information System of the ministry of health and family welfare, WCD ministry shares that some districts which had very low SRB in 2014-15 have shown huge improvement after the scheme's implementation. These include Mau (Uttar Pradesh) from 694 (2014-15) to 951 (2019-20), Karnal (Haryana) from 758 (2014-15) to 898 (2019-20), Mahendergarh (Haryana) from 791 (2014-15) to 919 (2019-20), Rewari (Haryana) from 803 (2014-15) to 924 (2019-20), and Patiala (Punjab) from 847 (2014-15) to 933 (2019-20).
"The measures taken under the scheme have resulted in increased awareness and sensitization of the masses regarding prevalence of gender bias and role of community in eradicating it," the WCD ministry statement asserts.

FacebookTwitterLinkedinEMail