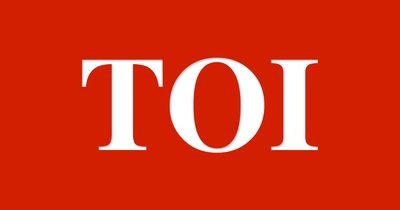 NEW DELHI: In the midst of the pandemic, the Rehabilitation Council of India of the ministry of social justice and empowerment has decided to reach out to the 1.4 lakh certified registered professionals and non-teaching support staff with various RCI approved institutes to undertake online courses launched by World Health Organisation to be able to join the fight against Covid-19. RCI will allot credit points on completion of a course to each professional which will be added to the score at the time of renewal of their registration.
The RCI feels that the rehabilitation professionals can join forces to help reduce the burden and stress of public health workers especially for outreach linked to persons with disabilities. It is estimated that 2.68 % of the total population is affected with different kinds of disabilities and this section happens to be one of the most vulnerable in the current situation.
Department of Empowerment of Persons with Disabilities, secretary and RCI chairperson, Shakuntala D Gamlin has asked directors of national institutes of the DEPwD and heads of RCI approved institutions and university departments, to motivate the certified professionals to undertake free online courses on Covid-19 developed by WHO to mitigate the spread of Corona virus. The WHO issues a certificate of participation and achievement record for those who register for each course.
The list of courses being offered by WHO include modules on subjects ranging from hand hygiene, management of PPE suits, data, chains of transmission, treatment facility design, infection prevention and introduction to Covid-19 video in Indian sign language among others.
The RCI has decided to allot credit points for each course undertaken which will be added to the score at the time of renewal of certification of the rehabilitation professionals certified by the Council. The Council has decided to award 5 CRE points (additional 10 CRE points for visually impaired professionals) for a minimum 1 hour of each online course offered by WHO for free.
There would be an overall ceiling of 50 credit points for each professional. The RCI has also put out the shortlisted courses with content, duration credit weightage points, certification by WHO.
"There is an urgent need to create awareness among the masses to prevent the spread and to slow down the transmission of this virus. It was felt that it would be a critical responsibility of all RCI approved and certified rehabilitation professionals to educate and orient themselves by undergoing these WHO courses." Gamlin said in her letter. RCI has also sought the details of how many personnel have taken these courses by June 30.
As on date, the RCI has on its record around 1.4 lakhs registered professionals as caregivers, multipurpose rehabilitation therapists, special educators, clinical psychologists, speech therapists, audiologists, counsellors among others to cater to specific rehabilitation and educational needs of PwDs. Heads of all the 750 RCI's approved institutions have also been asked to encourage the non-teaching and other support staff to pursue these courses.