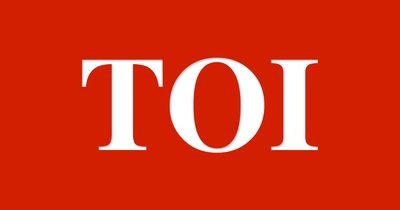 NEW DELHI: India's GDP is expected to get impacted by Rs 14.88 lakh crore in the current financial year, if appropriate incentivisation in the form of technology and finance is not provided, says the government's technology think tank – Technology Information, Forecasting and Assessment Council (TIFAC) – in its analysis on impact of Covid-19 pandemic on Indian economy.
In its white paper on 'Focussed Interventions for Make in India: Post-Covid-19', the TIFAC also explains how India can significantly reduce its GDP loss if it focuses on import substitution through indigenously developed products and follows 'China plus one policy' (to tap alternative supply chain).
Noting that the expected import from China to India in FY20 is approximately 5% of India's GDP, amounting to Rs 8.5 lakh crore, it says, "If a major portion of this import is replaced with indigenously developed products, it would significantly reduce the expected GDP loss."
TIFAC had submitted the 86-page white paper to Union science & technology minister Harsh Vardhan last week, recommending various measures which may help India revive its economy which had already experienced significant slowdown over the last fiscal.
The paper captures sector-specific strengths, market trends and opportunities in five sectors — healthcare, ICT, agriculture, machinery & manufacturing and electronics — with reference to supply and demand, self-sufficiency and production capacity of technologies and products and recommends various policy interventions.
Referring to impact of Covid-19 on different sectors, the white paper flags that the MSME sector with employment of 11.4 crore, aviation & tourism sector with employment of 4.3 crore and auto sector with employment of 4 crore are among the worst hit sectors along with building & construction.
On the other hand, apparel/textiles (4.5 crore employment) and retail sector (10% of total workforce) have faced 'medium to high' impact whereas agriculture (43% of total workforce), education & skilling have faced 'medium' impact.
Using data analytics and ground reports, the TIFAC categorised impact of the pandemic on various sectors on the basis of different parameters including labour availability, distribution efficiency, working capital and logistics during the lockdown period. It also used reports provided by KPMG. The recommendations for various sectors are made in consultation with the data driven policy-making firm Sapio Analytics.
"A stimulus of around Rs 8 lakh crore, distributed across sectors, focused on technology (including hardware and new age technology such as AI and data analytics), will improve India's GDP values significantly," says the paper in its concluding note.