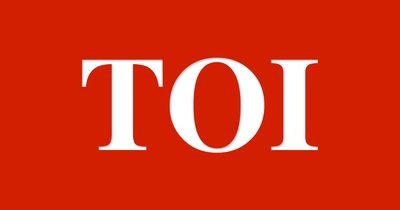 NEW DELHI: Setting out the guidelines to implement the "formalization of micro food processing enterprises (PM FME) as a part of "Atmanirbhar Bharat" campaign to combat the impact of Covid-19, minister for food processing industries, Harsimrat Kaur Badal said on Monday that the outreach will enable generation employment for around 9 lakh skilled and semi-skilled workers and benefit 8 lakh units.
The FPI minister said that the unorganized food processing sector comprising nearly 25 lakh units contribute to 74% of the employment in food processing sector. Nearly 66% of these units are located in rural areas and about 80% of them are family-based enterprises supporting livelihood rural household and minimizing their migration to urban areas. These units largely fall
within the category of micro enterprises.
The FME scheme will provide financial, technical and business support for upgradation of existing micro food processing enterprises over a period of five years upto 2024-25 with an outlay of Rs 10,000 crore. The expenditure under the scheme would be executed in 60:40 ratio between Central and State Governments, in 90:10 ratio with North Eastern and Himalayan States, 60:40 ratio with UTs with legislature and 100% by Centre for other UTs.
The minister shared that the scheme will work on the "One District One Product (ODODP) approach." The states would identify food product for a district keeping in view the existing clusters and availability of raw material. The ODOP product could be a perishable produce based product or cereal based products or a food product widely produced in a district and their allied sectors. Support will be provided for common infrastructure and branding marketing for ODOP products.
The ministry has also decided to extend its 'Operation Greens Scheme', from tomato, onion and potato (TOP) crops to other notified horticulture crops for providing subsidy for their transportation and storage from surplus production areas to major consumption centres. The objective of intervention is to protect the growers of fruits and vegetables from making distress sale due to lockdown and reduce the post -harvest losses.
For the period of six months from June 11 onwards eligible food processors, individual farmers, retailers and all those engaged in processing and marketing of fruits and vegetables will be provided a subsidy at 50 % of the cost for transportation of eligible crops from surplus production cluster to consumption centre and hiring of appropriate storage facilities for eligible crops for maximum period of 3 months.

more from times of india news