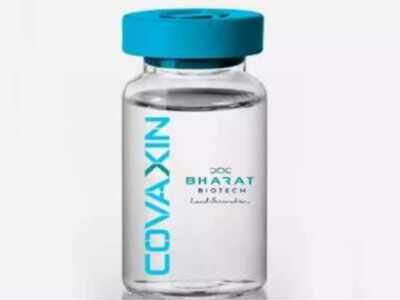 Representative image
NEW DELHI: Even as the government struck a triumphant note over DCGI's emergency use approval to Bharat Biotech's Covaxin and Serum Institute's Covishield vaccines, Congress raised concerns over the hurried emergency use approval of Covaxin and sought clarity from the government on why internationally-approved protocols relating to Phase-3 trials were disregarded while granting approval to the indigenously developed vaccine.
Senior Congress leaders including Anand Sharma, Jairam Ramesh and Shashi Tharoor pointed out that the premature approval to Covaxin could be "dangerous" and the vaccine's use should be avoided until full trials are over.
Sharma, who heads the parliamentary panel on Home which recommended to the government that any vaccine against Covid-19 should be granted emergency use authorisation only after proper consideration and conducting trials on sufficient sample size, said on Sunday the government must explain why mandatory protocols were disregarded while approving restricted emergency use of Covaxin.
Sharma also said no other country in the World dispensed with the mandatory Phase 3 trials and verification of data. "The Health Ministry needs to give cogent reasons for dispensing with the mandatory protocols and requirements in this case since it involves the health and safety of those frontline workers who will be vaccinated under the restricted category," Sharma said.
"The DCGI statement is puzzling and the government must reveal the final data of global efficacy trials and the final trials in UK which has been shared officially by UK's MHRA following a government to government agreement signed between the two countries which should be put in the public domain to avoid any confusion on the proven efficacy of the vaccine," he added.
The government did not explain why Phase 3 trials for Covaxin have not been completed and data on the vaccine's safety and efficacy has not been reviewed before granting approval for restricted emergency use.
Sharma's concerns were echoed by Jairam Ramesh and Tharoor. Ramesh said Bharat Biotech is a "first-rate enterprise", but it was "puzzling" why the government "modified" internationally-accepted protocols relating to phase 3 trials for Covaxin. "The Covaxin has not yet had Phase 3 trials. Approval was premature and could be dangerous. @drharshvardhan should please clarify. Its use should be avoided till full trials are over. India can start with the AstraZeneca vaccine in the meantime," Tharoor said on Twitter.
Sharma and Congress communication head Randeep Surjewala, however, added that the news of the vaccination drive is "truly uplifting and reassuring", and also a "tribute" to Indian scientists, researchers and institutions. "Kudos to our scientists & researchers of Bharat Biotech on approval of the indigenously developed Corona vaccine & Serum Institute & its scientists too. India has always lead the way in path-breaking innovations in past & will continue to do the same. Great start for New Year," Surjewala said on Twitter.

FacebookTwitterLinkedinEMail