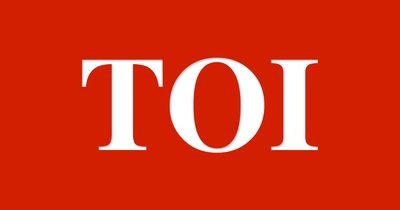 NEW DELHI: In a major relief to the film fraternity, the government is likely to review its decision to abolish the Film Certification Appellate Tribunal, effected through an ordinance notified on April 4 this year.
FCAT was one of the tribunals abolished by the government through the Tribunals Reforms (Rationalisation and Conditions of Service) Ordinance, 2021, which amended the Cinematograph Act, 1952 to say that filmmakers aggrieved by the decision of the Central Board of Film Certification (CBFC) will now have to approach high courts instead of the FCAT for redressal of their grievances.
The film fraternity had expressed disappointment over the government's decision to disband the FCAT. Among those who expressed concern over the abolition of the FCAT were filmmakers Hansal Mehta, Vishal Bhardwaj and Anurag Kashyap, among others.
According to the government's list of business in Lok Sabha on Monday, Finance Minister Nirmala Sitharaman is likely to seek the withdrawal of the Tribunals Reforms (Rationalisation and Conditions of Service) Bill, 2021, and introduce in its place a new bill called The Tribunals Reforms Bill, 2021, which will further amend the Cinematograph Act, 1952, the Customs Act, 1962, the Airports Authority of India Act, 1994, the Trade Marks Act, 1999 and the Protection of Plant Varieties and Farmers' Rights Act, 2001 and certain other Acts.
The abolition of FCAT, combined with an amendment to the cinematograph act that gave government the power to revisit film certifications approved by the CBFC, had created massive disgruntlement in the film fraternity.

FacebookTwitterLinkedinEMail