Internet
search
giant
Google
has announced that it is adding new functions to its Search with an aim to help users "find the best educational resources on the web."
The first feature that Google is adding to Search is practice problems. It is an interactive feature that is said to test students' knowledge of maths, chemistry and physics topics directly on Search.
For instance, searching for topics like "chemical bond practice problems" will open learning resources from educational providers like BBC Bitesize, Byjus, Careers360, Chegg, CK12, Education Quizzes, GradeUp, Great Minds, Kahoot!, OpenStax, Toppr, Vedantu and more, said Google.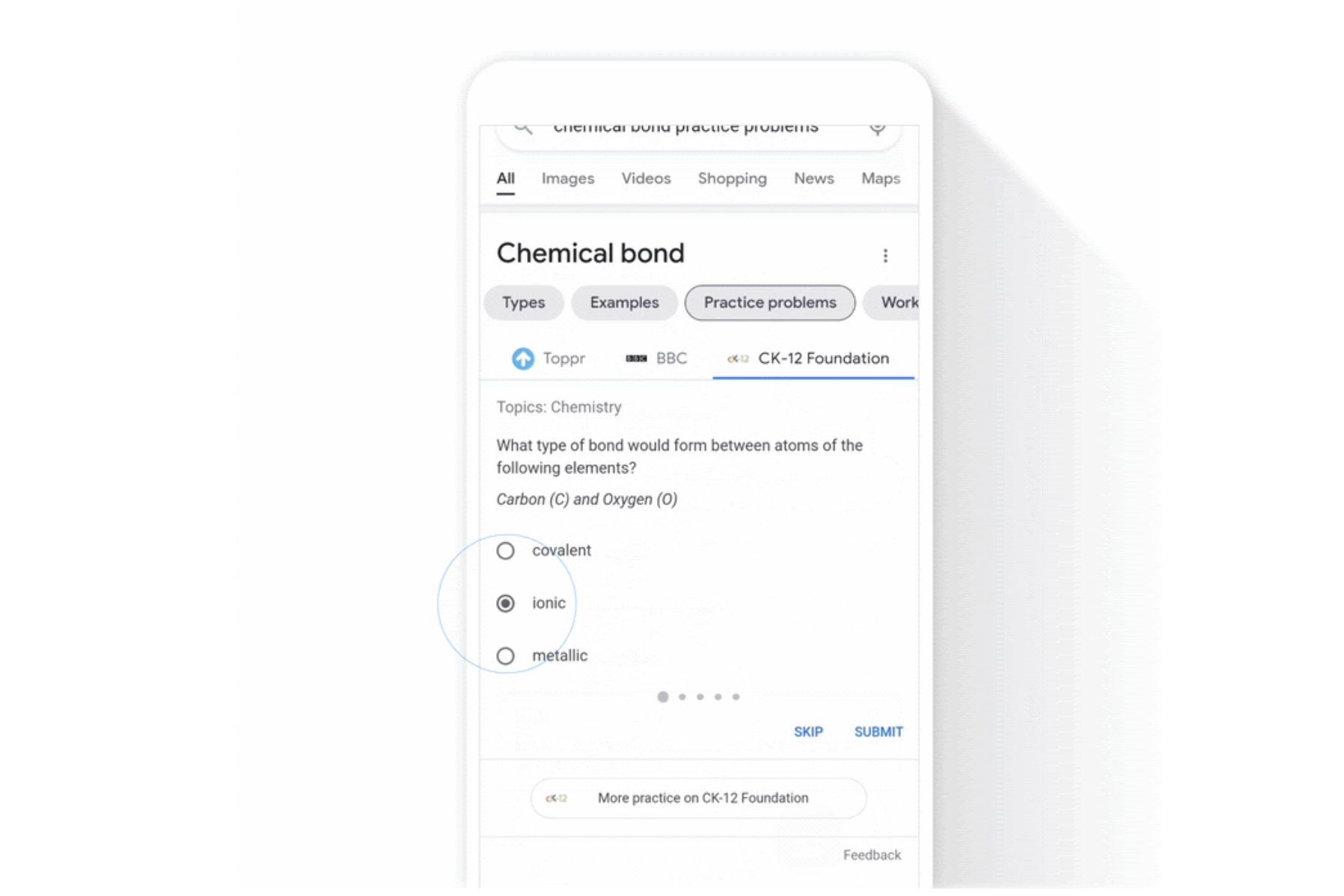 Google is also expanding support to more types of math equations through partnerships with Symbolab, Mathway (a Chegg Service), and Tiger Algebra.
In the coming weeks, Search is also improving results for complex STEM (science, technology, engineering and math) questions by offering "detailed explanations for specific questions and similar ones as well as targeted resources on these types of complex subjects."
Last month, Google rolled out a new feature for its search feed that allowed users to get more information about a website that they are about to open. As part of this information, Google said it will show a description of the website from Wikipedia. However in case, a website doesn't have a Wikipedia description, Google had said that it would show users additional context that may be available, such as when Google first indexed the site.