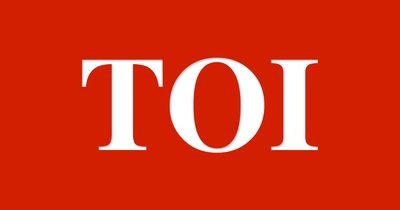 LONDON: Human trials have begun this week of a second Covid-19 vaccine candidate in the UK — this time created by Imperial College London — just as the professor behind the much heralded vaccine developed at Oxford University has warned there is "little chance" of proving if it works in Britain due to low transmission rates of the virus.
Imperial College's vaccine is one of 13 Covid-19 vaccines in clinical trials around the world and one of around 150 vaccine candidates being assessed globally.
This week one person has received the first dose vaccine of Imperial's vaccine. Several others are expected to receive a first dose over the coming days. Over the coming weeks, 300 healthy participants are expected to receive two doses of the vaccine. If the vaccine is safe and effective, larger trials will be planned for later in the year.
Professor Sarah Gilbert, professor of vaccinology at the Jenner Institute at Oxford University, told the House of Lords science and technology committee that "the lockdown has reduced transmission and now we have ended up with a large study running in the UK with little chance of determining efficacy". So, she said, trials are taking place in Brazil and South Africa where rates of transmission are much higher.
She said the Oxford vaccine trial had received offers from many countries around the world wanting to conduct vaccine efficacy studies. "In many of these countries, there is increasing virus transmission. We don't just need a hospital with a lot of coronavirus cases, we need a well-established, good clinical trials unit, we need investigators who are experienced in conducting clinical vaccine studies, as well as increasing level of transmission, with little prospects of containing that. We have chosen to work with Brazil because we know they can conduct very high quality studies."
"We start vaccinating in South Africa this week and there is another African country with increasing transmission where we will be beginning trials. Now that we are licensed with AstraZeneca, they will initiating clinical trials in the US, testing the vaccine on 30,000 people in the coming months," Gilbert said.
By June 17, South Africa contributed to 30% of all diagnosed Covid-19 cases and 23% of all Covid-19 deaths on the African continent.