NEW DELHI: The Centre on Friday said that 48 coronavirus cases of 'Delta Plus' variant have been detected from 45,000 samples sequenced so far in the country, with Maharashtra reporting the highest number of such cases at 20.
It said nine cases of Delta Plus variant were found in Tamil Nadu, seven cases in Madhya Pradesh, three in Kerala, two each in Punjab and Gujarat, and one case each in Andhra Pradesh, Odisha, Rajasthan, Jammu and Karnataka.
The Union government maintained that 90% of the Covid-19 cases in India are being driven by the B.1.617.2 (Delta) variant.
What is Delta plus variant?
The variant, called "Delta Plus" in India, was first reported in a Public Health England bulletin. The new Delta plus variant has been formed due to a mutation in the Delta or B.1.617.2 variant. Delta Plus (AY.1).
The mutation is the result of the Delta variant acquiring the spike protein mutation K417N to form what is scientifically known as the AY.1 variant. This mutation of Sars-CoV-2, which helps the virus enter and infect the human cells.
Experts believe Delta Plus has increased transmissibility but it is still not very clear as to how virulent this new strain is in comparison to other variants.
Where was it first found?
The variant was first noticed in Europe in March, and has been under surveillance since, but has only come into public attention in June.
The Public Health England (PHE) report, published on 7 June, found 63 genomes of the Delta variant with the K417N mutation have been identified on the GISAID (a global science initiative that provides genomic data of influenza viruses).
Scientists attribute the earliest such sequence to Europe in late March with 127 sequences added from Europe, Asia and America, said Dr Vinod Scaria, clinician and computational biologist at Delhi's Institute of Genomics and Integrative Biology.
Several genomes now available across the world were part of the AY.1 or B.1.617.2.1 lineage. The sequences are mostly from Europe, Asia and America, said Scaria.
The K417N mutation is also found in Beta or B.1.351, which is regarded as a variant of concern.
Where all has it been found?
This new variant was first reported by Public Health England in their June 11 bulletin, but experts believe it was present in six genomes from India from June 07.
However, it was clarified by the Indian government that experts conducted an analysis of samples, after the Public Health England reported the new mutant, and found traces of Delta Plus in samples collected on April 05.
Besides India, the Delta Plus variant has been found in the US, UK, Portugal, Switzerland, Japan, Poland, Nepal, China and Russia.
Is the variant a cause of concern?
A mutation is classified as a 'variant of interest' and 'variant of concern' depending on its easy transmission, reduced neutralisation by antibodies and vaccines effectiveness against the variant.
"WHO is tracking this variant as part of the Delta variant, as we are doing for other Variants of Concern with additional mutations," the World Health Organization (WHO) said in a statement sent to Reuters.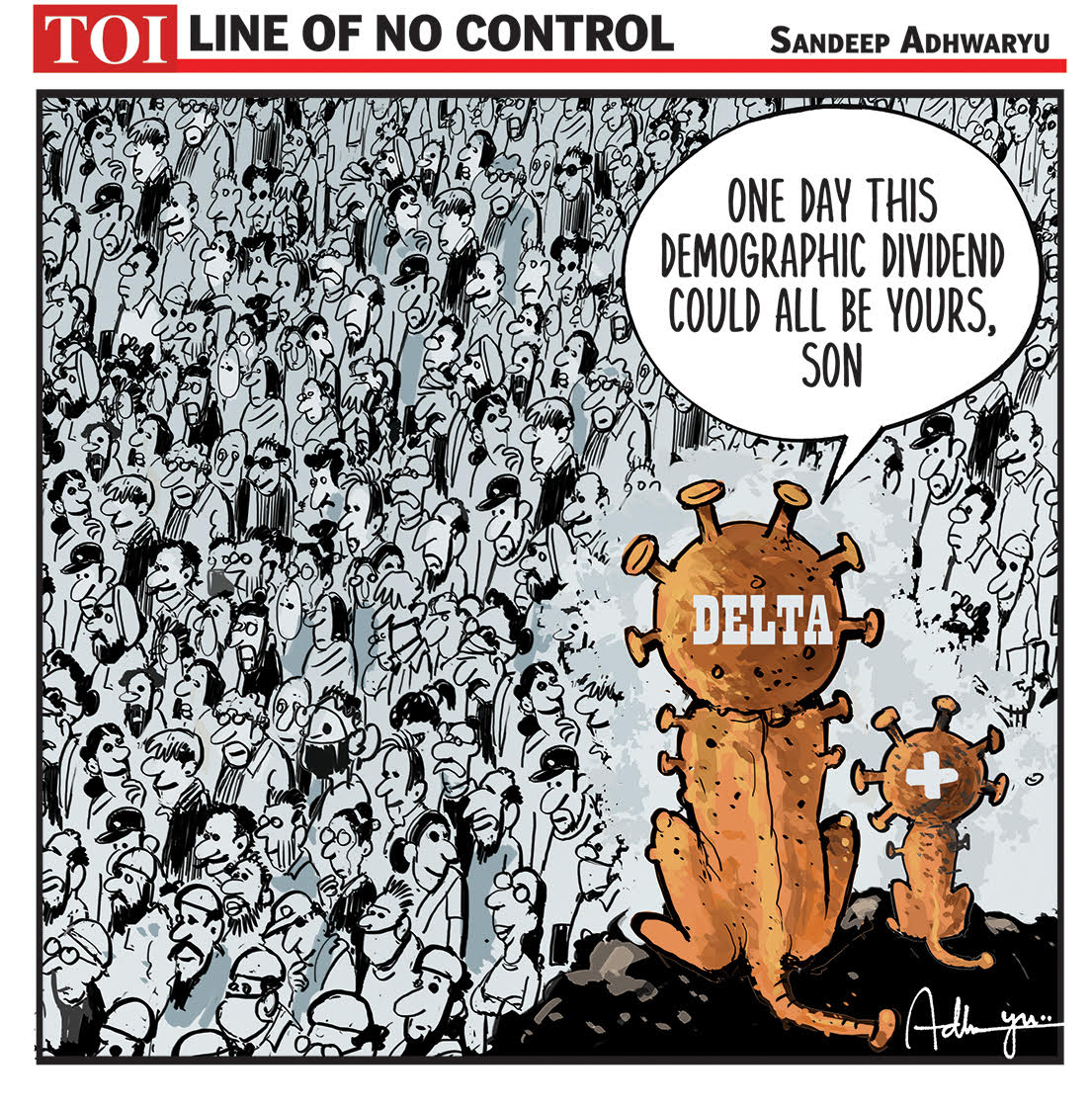 "For the moment, this variant does not seem to be common, currently accounting for only a small fraction of the Delta sequences…Delta and other circulating Variants of Concern remain a higher public health risk as they have demonstrated increases in transmission," it said.
India labels Delta plus 'variant of concern'
Ringing an alarm over the need to avoid large gatherings and maintain Covid-appropriate behaviour, the Indian government identified Covid-19 Delta-plus as a "variant of concern."
The Centre suggested immediate containment measures, including preventing crowds and intermingling of people, widespread testing, prompt contact tracing as well as vaccine coverage on a priority basis in these districts.
Are vaccines effective against Delta plus variant?
The government has asserted that both the Covid-19 vaccines--Covishield and Covaxin--work against SARS-CoV-2 variants like the Alpha, Beta, Gamma and Delta.
Covid-19 vaccines made by AstraZeneca and the Pfizer-BioNTech alliance remain broadly effective against Delta and Kappa variants of the Covid-19 causing virus, which were first identified in India, according to a scientific study by Oxford University, underpinning a continued push to deliver the shots. However, it is not yet clear if the existing vaccines are effective against Delta Plus.