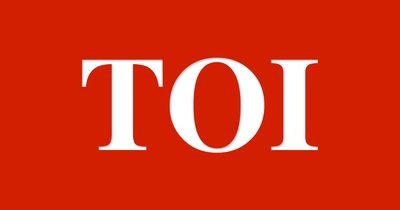 It is the turn of a former Shiv Sena MP and the relative of a local political heavyweight in the vicinity of Mumbai with alleged underworld connections to now appear before the ED in the HDIL and PMC Bank scam
Insiders said the political family had received several hundreds of crores of tainted money from HDIL from the amount defrauded from the PMC Bank. The former MP will be questioned for his links with an association that received around Rs 1 crore from the PMC Bank.
The ED on Monday recorded the statement of Shiv Sena MP Sanjay Raut's wife, Varsha, on a "friendly loan" of Rs 55 lakh she received from businessman Pravin Raut, who officials claimed was used as a conduit by the scamsters to siphon off crores of rupees. She will be summoned again in the next few days, said the officials.
Varsha had been called to give her statement on Tuesday, but she appeared before the ED a day earlier. Before now, she had failed to turn up despite having been summoned four times.
HDIL promoters Rakesh Wadhawan and his son Sarang are accused of defrauding PMC Bank of Rs 4,355 crore with fictitious loan transactions in connivance with bank officials. Last week, the ED had attached Pravin Raut's assets worth Rs 72 crore. The ED said Pravin paid Rs 1.6 crore to his wife, Madhuri, from the proceeds of the crime. It said Madhuri transferred Rs 55 lakh (Rs Rs 50 lakh on December 23, 2010, and Rs 5 lakh on March 15, 2011) as interest-free loan to Varsha Raut. Varsha reportedly used the money to buy a flat. Varsha and Madhuri are partners in Avani Construction. Varsha received Rs 12 lakh from this entity as overdrawn capital converted to loan on a contribution of Rs 5,625. The Rs 12 lakh loan is still outstanding. The ED called Varsha for further questioning regarding the flat and her partnership in two firms with Madhuri. It is alleged that HDIL had siphoned off Rs 95 crore of PMC Bank loan money through Pravin.

FacebookTwitterLinkedinEMail