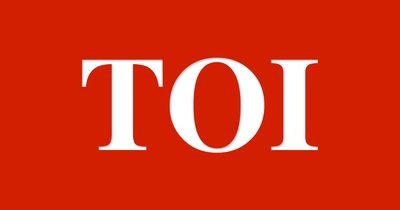 JAMMU: An alert was sounded late Sunday after four drones were spotted at separate locations in Jammu and Kashmir's Samba district.
Between 11pm and 11.40pm, the flying objects were spotted hovering over military establishments twice at Bari Brahmana, once at Smailpur-Bishnah road and Birpur areas falling under the jurisdiction of Bari Brahamna police station in Samba district.
Instead of opening fire, however, the Army troops kept watch and quick response teams of the Army launched search operations in the area, but the flying objects disappeared, said sources.
A similar suspected drone activity was noticed in the same area on Saturday as well. On July 30, Jammu police had launched a search operation after a suspected drone was spotted near the bordering village in Akhnoor area. Apart from the suspected drone activity in Akhnoor, a drone was also spotted thrice at different locations in bordering Samba district on Thursday night.
On July 24, Jammu police shot down one hexacopter fitted with a 5kg improvised explosive device near the Kanhachak-Akhnoor area. There has been a considerable spurt in drone activities in the Jammu area, especially after the bombing of Indian Air Force station in Jammu on June 27 in which two personnel were injured and a building partially damaged.

FacebookTwitterLinkedinEMail