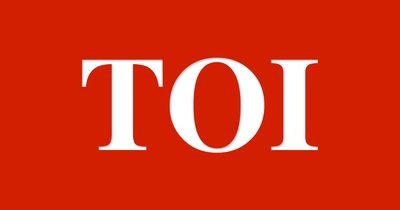 BHUBANESWAR: A suspected Pakistani woman, who reportedly honey-trapped five former contractual staff of the Defence Research and Development Organisation (DRDO) in Balasore and received classified defence secrets from them, had sent Rs 38,000 from an account in Dubai to one of the accused. She was using a mobile phone with a United Kingdom number.
On September 14, the Balasore police had arrested the five former DRDO contractual employees on charges of sharing highly sensitive defence secrecy with unknown foreign agents, who were suspected to be from Pakistan. The Crime Branch, which subsequently took over the investigation from Balasore police, are currently interrogating the five accused in their custody.
"We have found that the unknown woman operative introduced herself with several names and trapped people on popular social networking sites like Facebook and Instagram. She trapped the accused in the Balasore case and interacted with them over Facebook Messenger and WhatsApp. During investigation, we found she was using a UK SIM," additional director general of police (Crime Branch) Sanjeeb Panda said.
The probe agency said one of the accused had received Rs 38,000 in two installments from a Dubai bank account in April. Identity of the sender is being investigated. The Crime Branch said the bank accounts and financial transactions of the other four accused were being verified. "We will also find out whether the accused were gained or benefited by some other means (except money transactions). Property details of the accused and their families are being examined," Panda said.
Cyber cell experts of the Crime Branch have been engaged to thoroughly scan the social media handles and phones of the accused and their chats with the agents. Mobile phones and laptops of the accused have been sent to the cyber forensic laboratory here for examination.
The Crime Branch said a team of officials from the Indian Air Force in West Bengal has reached Odisha to interrogate the accused. The Air Force suspects the accused might have shared secret information about unmanned aerial vehicles, developed by the DRDO, with the foreign agents.
Earlier, a 2-member team of the National Investigation Agency (NIA) from Kolkata visited Odisha on September 16 to understand the modus operandi of the accused. However, the NIA has not yet taken over the investigation from the Odisha police.
Sources said the Army intelligence wing in Odisha had in July this year shared the details of the anti-national activities of the five accused with the state police. Acting on the top-off, Odisha police busted the spying handiwork at the Integrated Test Range (ITR) at Chandipur in Balasore.

FacebookTwitterLinkedinEMail